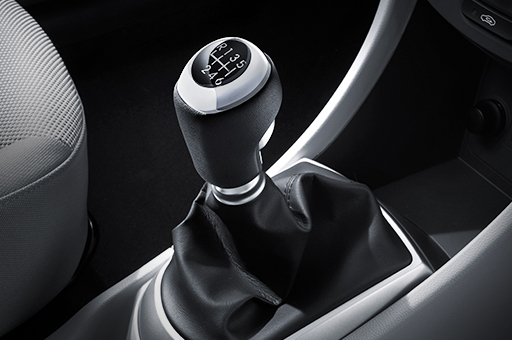 Hyundai to Launch Clutch-Less Manual Transmission
Hyundai has made an exciting announcement, especially for the lovers of the manual stick in a car. The South Korean company said it will launch manual transmission but without any clutch. This seems rather strange, but we think it will be a great innovation.
The decision was announced by Hyundai India, saying that new transmission will be installed in Venue SUV in the country. "The two-pedal 6-speed manual transmission will be mated with 1.0-liter T-GDi gas engine, and it is industry's first," the company stated.
Company Statement: 
According to the company, intelligent Manual Transmission (iMT) is made up of a Transmission Gear Shift (TGS), transmission control unit (TCU), intention sensor, and a hydraulic actuator. "The 2-pedal system eliminates the need for the driver to use clutch pedal like in a conventional manual gearbox," the company explained, adding that with this new technology, the driver retains ability to slot gear manually, thereby retaining enjoy of driving and giving enhanced control over the car.
How It Works: 
According to Hyundai, the system will work according to the following steps:  
TCU receives a signal from TGS lever intention sensor, signifying driver's intention to change gears

TCU will send a signal to the hydraulic actuator, creating a hydraulic pressure

This hydraulic pressure will be sent to Concentric Slave Centre (CSC) through the clutch tube

The CSC will use this pressure to control clutch and pressure plate, engaging and disengaging the clutch

Henceforth, the driver will be able to change gears seamlessly without operating clutch plate mechanically
The company claims the system is straightforward, but we think it seems a bit confusing because it has not been performed by anyone practically. We hope that this will truly revolutionize the driving experience of the manual transmission. Henceforth, the wait is on, and we are undoubtedly excited about this new feature.
For more updates, news and articles on auto industry, keep visiting PakWheels Blogs.