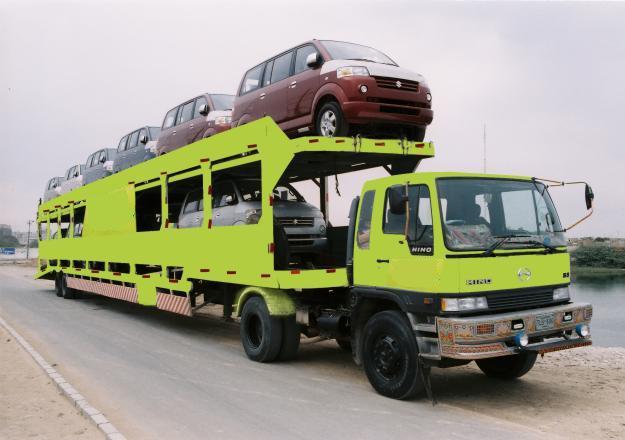 Car Carriers Not Allowed to Travel on Motorway Anymore
The motorway police have declined to allow car carriers to travel on motorway for the past week. The reason for this action is being cited as the violation of new rules. To be specific, these car carriers are being stopped due to their extra length; which as per spokesperson of All Pakistan Car Carriers Association, is according to international standards. The spokesperson further added:
It has been a week since this latest situation. There are more than 1500 cars from the local manufacturers, which are due for delivery. This setback is not only creating problems for the showroom owner and customers but it will also reflect badly on the auto-manufacturers' storage capacity.
He also added that the storage facilities are already full and local auto-manufacturers will have to stop the production of further cars as the storage spaces haven't been emptied since past seven working days. Expressing his concerns over this situation he further added:
The local auto-manufacturing industry will face severe backlash from this action and will be on the verge of closure due shortage of storage and stoppage of production. More importantly, it is the lack of response to our official attempts to contact the relative Government officials, which is raising some serious concerns.
The spokesman said that they have written to Chairman National Highway Authority (NHA) Ashraf Tarar and Federal Secretary of Communication Khalid Masood Chauhdry and have asked for urgent meeting to avoid strike against illegal detention/stoppage of car carriers on highways and motorways of Pakistan.