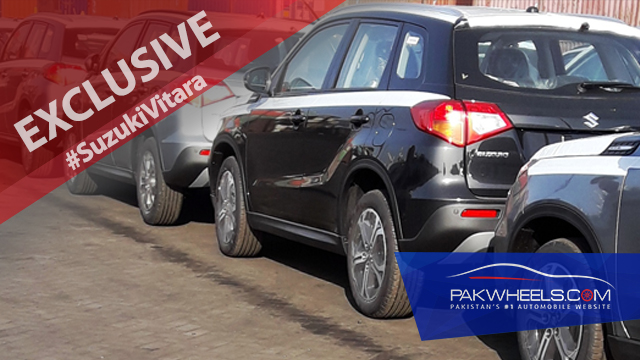 Earlier today PakWheels Sources have reported that Pak-Suzuki has received the first shipment of Suzuki Vitara at Port Muhammad bin Qasim in Karachi, Pakistan.
Read More: Suzuki Vitara Through the Years
This move by Pak-Suzuki comes at a time, when the country's auto-industry is picking up its pace and foreign investors are seeking entry due to the lucrative incentives presented by the Government in its new Auto-Policy 2016-2021.
Suzuki Vitara was launched initially in 1988 and is in its 4th generation globally. PakWheels sources have confirmed that Pak-Suzuki will be launching this car in December-2016. Prior to this development, the company had introduced Suzuki Kizashi in limited stock to probe the market by introducing a higher-end car. Earlier, PakSuzuki representatives had also hinted at new arrivals following the Kizashi to remove the insignia of being a 'lower-end' auto-manufacturer in Pakistan.
Read More: Suzuki Kizashi Says Its Goodbyes to Pakistan
Stay tuned with PakWheels, as we will be covering this SUV in detail.