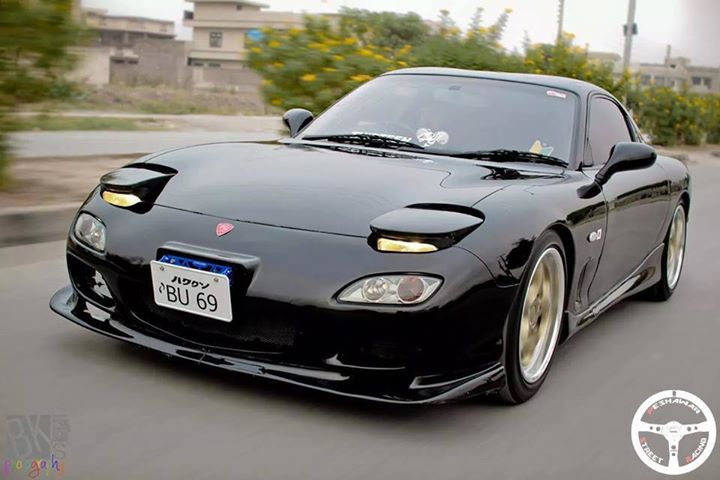 The Car Culture of Peshawar – An Overview of Cars In Peshawar
The land of brave Pukhtoons, Peshawar, is the capital of KPK. Since I haven't been much to Peshawar, I'm not well aware of the customs and traditions of the city, apart from its image that is depicted to the people living outside of it. All I know about Peshawar is, it is full of automotive parts due to some obvious reasons.
The Car Culture of Peshawar is very exciting. It would be pretty safe to state that the cars in Peshawar are the most epic and immense cars that are categorized as tuners. The social updates now days instantly let us know about a new car or tuner and those news are 60% from Peshawar. The thing about Peshawari's is that, they are very active in every regard. They take no time in revamping a very old car into a new with with dozens of new goodies and they would easily make it a show stopper.
From low riding Honda, to a flame spitting Mazda, Peshawar has it all. I haven't much heard about a new Jaguar or a Bentley in Peshawar but I've very much heard about a custom made Volkswagen or a sleek looking Mazda RX7.
The auto workshops we have here in Lahore are usually filled with a lot of local cars with petty issues to be resolved but this image below is from a workshop in Peshawar which, well, see it for yourself: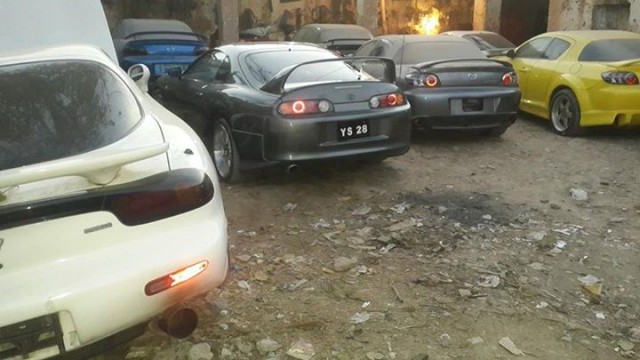 The cars in Peshawar, according to me, are the most exciting throughout the country. I agree that Lahore, Islamabad and Karachi have more exotics but COME ON! Look at the love these people put in to make these cars. They might not be costly but the amount of work and affection is put into the making of these machines, the Peshawari's deserve a big round of applause! Moreover, a significant amount of 4×4's are also seen on the streets Peshawar.
So, we conclude on the note that the Car Culture of Peshawar is based on the tuning category of vehicles and they portray a better and improving image of Pakistan in the automotive world internationally.
A few images below are attached for your pleasure (image courtesy: Peshawar Street Racing Facebook)
Click here to find out what kind of cars are for sale in Peshawar