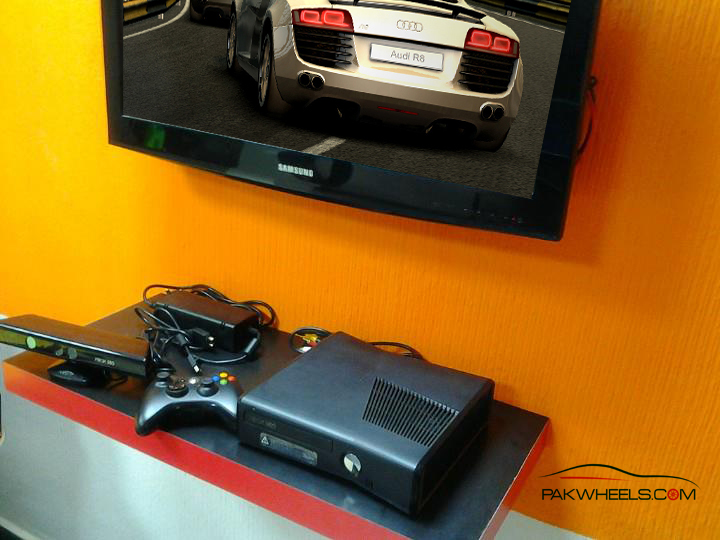 Car Games to Play
I love driving so I need to know about car games full of enjoyment and fun. I want to experience long drive while I am at my place. I want to race but my parents never allow me to drive fast. So I am going to play ultra-modern genre of racing games getting popular every day. A car game with real time driving experience in first person view will make me feel wow. Are you a same kind of person? If yes, then you are about to enjoy information about the best car games you'll ever play.
We play different games on our PlayStation, Xbox, PC and mobiles to kill our boring moments. Some of us are so crazy about games that they never want to stop pressing joystick buttons. Today we'll focus only on car games, as we need a change. Some speed fun to refresh my mind from those combat killings, fights, missions and wars we've been doing from years. If it was illegal to kill in games, then I would have been declared 2nd most wanted person after Osama Bin Laden. Let's forget about violence and get back to speed, challenge and excitement of driving cars. Get in the car, start the engine, gear up and start the race. Look at those vampires getting far away in the rear view mirror as you speed up your car. This car is so smooth and things are passing by very fast. You must be imagining various car games you have played so far, and going to play very soon. Here look at this great game experience.
Today car games are no simpler road tracks going back on the screen. Now you have unlimited choice of car games than ever.
What if we could play a game in which we drive cars in our own city Lahore, Islamabad, Multan or any other city of Pakistan. It would have been ultimate fun to experience racing at the Mall Road!
Car Racing Games
Racing games are not only round tracks to drive a small piece of graphic car and completing laps. In this new era, you have fun of driving jeeps in deserts, speed driving through the city while police cars chasing your back. Drive as fast as you can and race with new generation of fast cars, but don't lose control as it's not as easy as we think. Spin around degrees of your choice and compete your opponent cars. It's about high speed driving with cops chasing with sirens.
Online Car Racing Games
If you want to enjoy online racing games, then you are suggested to play Street Wheels 2, RC Mini Racers, Age of Speed 2, City Drifters, Rally 3D, Super Race Car, Lose the Heat, Road Wolves, Ultimate, Earn to Die, Formula Racer and Porsche Cup.
Addictive PC Car Racing Games
For exciting car racing game experience on your PC, you should install and play Need for Speed Underground NFSU 2, NEED FOR SPEED SHIFT, Dirt 2, PGR4, Grand Turismo, Burn Out, Midnight Club and Driver 2.
Download PC Car Racing Games
You can download car racing games for PC. Mini Car Racing, Amsterdam Street Racer, Papyrus Sierra Car Racing Simulations, Street Legal Racing, Classic Car Racing, GT Legends Full Vintage Car Racing, Indy Car Series Racing League and Carmageddon Total Death Racing are available online.
PlayStation 2 Car Racing Games (PS2)
Best choice to play car racing games on PS2 includes Burnout 3 TakeDown, Midnight Club 2, Grand Prix Challenge, NFSU, WipeOut Fusion and Gran Turismo 3 is best PlayStation 2 car racing game ever.
PlayStation 3 Car Racing Games (PS3)
Great car racing games to play on PS3 are Test Drive Unlimited 2, Forza 3, Blur, Midnight Club 3, NFS Hot Pursuit E3, PGR 4, Gran Turismo 5 and Need for Speed  Shift.
Xbox 360 Car Racing Games
Best car racing games to play on Xbox 360 are Project Gotham Racing 4, Dirt 3, GRID, F1 2011, Split/Second, Burnout Paradise, Midnight Club and at the top is Forza Motorsport 4. Now let's talk a little about car parking games we can enjoy.
Have you ever played Car Parking Games?
It's fun to play car parking games in which you'll overcome the obstacles to park your car. Driver's Ed 2 is a great car parking game people love to play. Car parking games such as Parking mania can teach you parking cars before you get your own driving license.
Online Car Parking Games
There are many car parking games you can play online. Most popular online car parking games are Park it, Trailer Parking Pro, Truck Parking, Park Master 3, Park it Fast, Park Master 2, Parking Perfection 2, Car Park Challenge, 18 Wheeler 3, South Beach Parking, Factory Parking and Valet Parking.
If you know about any other great Car Games to play, please let us know in comments. You can also discuss car games at PakWheels Forums.