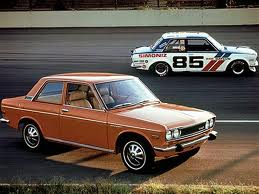 Datsun is coming back for India, Indonesia and China
We reported a few weeks ago that there were rumors in the industry that Nissan is considering to revive the lost brand, Datsun and quite gladly, we won't have to wait anymore since Nissan has confirmed that the brand is going to revive for only developing markets such India, Indonesia and China.
Nissan's CEO Carlos Ghosn today made a speech in Indonesia where he revealed the news that the Japanese car brand – Datsun! – would be revived for "up and coming customers in high-growth markets", providing a "sustainable motoring experience".
It will form the third of Nissan's global brands, alongside Infiniti and, erm, Nissan, with production in India, Indonesia and China starting in 2014. It's like Renault's sub-brand Dacia, who of course, produce one of May's favoured cars.
"Nissan is bringing new jobs and new vehicles to Indonesia", Mr Ghosn said. But before you get waves of nausea about a new army of Sunnys and ungainly Bluebirds and old Cherrys, remember that Datsun car produced 240z and the 510 too.
Datsun will be positioned against Suzuki in countries like India where its first car would be priced around 4 lakh Indian Rupees only as Nissan India M.D. said.
The bad news is that Pakistani buyers have only one option, the 40 years old Mehran. No Datsun for you.