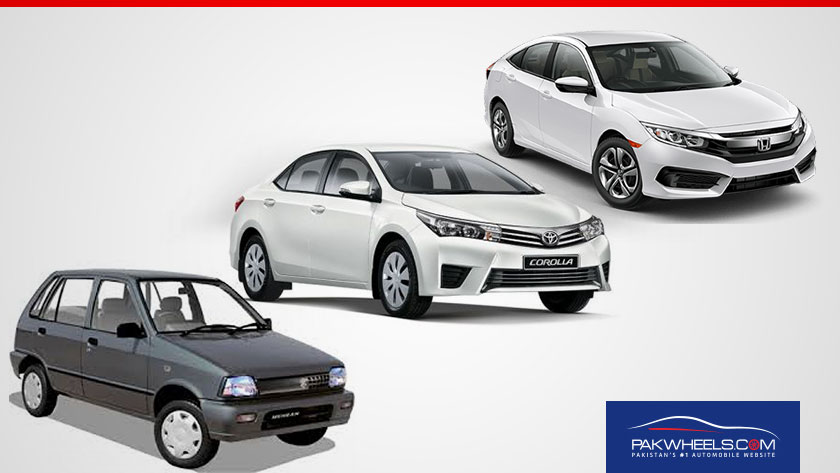 By now regular readers would have already guessed the purpose of this article, we try to cover this topic on a recurring basis to list down current premium (ranges) on vehicles offered by local auto manufacturers in Pakistan. We start off with sales figures of May 2017, car sales have inched closer to a new high of 19,000 units for the month of May 2017. The total OEM sales leaped up by +25%YoY to 183,142 units during May‐17 as compared to the same time period from the previous year. The performance chart was led by Pak-Suzuki Motor company (PSMC), followed by Indus Motor Company (INDU) and Honda Atlas (HCAR). IGI Securities mentioned in their report that Pak-Suzuki registered a sale of 11,131 units, Indus Motors registered a sale of 4929 units, followed by Honda Atlas with 4,660 units sold in the month of May 2017.
Thus we come to our next point, as per some industry analysts, car sales for 2016-17 are expected to register 270,000 units with imports amounting to 60,000 cars. Pakistan is the 6th largest populated country with  half of its population living below 30 years. More importantly, car penetration stands at as low as 13 vehicles per 1000 persons and an increasing per capita income Pakistan offers huge potential for growth to global car-makers. Add ride-hailing services along with CPEC and several other development projects into this picture and Pakistani Industry has a catalyst enabled to boost its sales figures and competition among many other factors.
Contrary to popular belief life isn't a bed of roses for the automobile industry in Pakistan. The skyrocketing premium prices with unbelievable long wait times are the concerns of almost every single consumer of automobiles in Pakistan. Following is an accumulation on booking times and premium rates: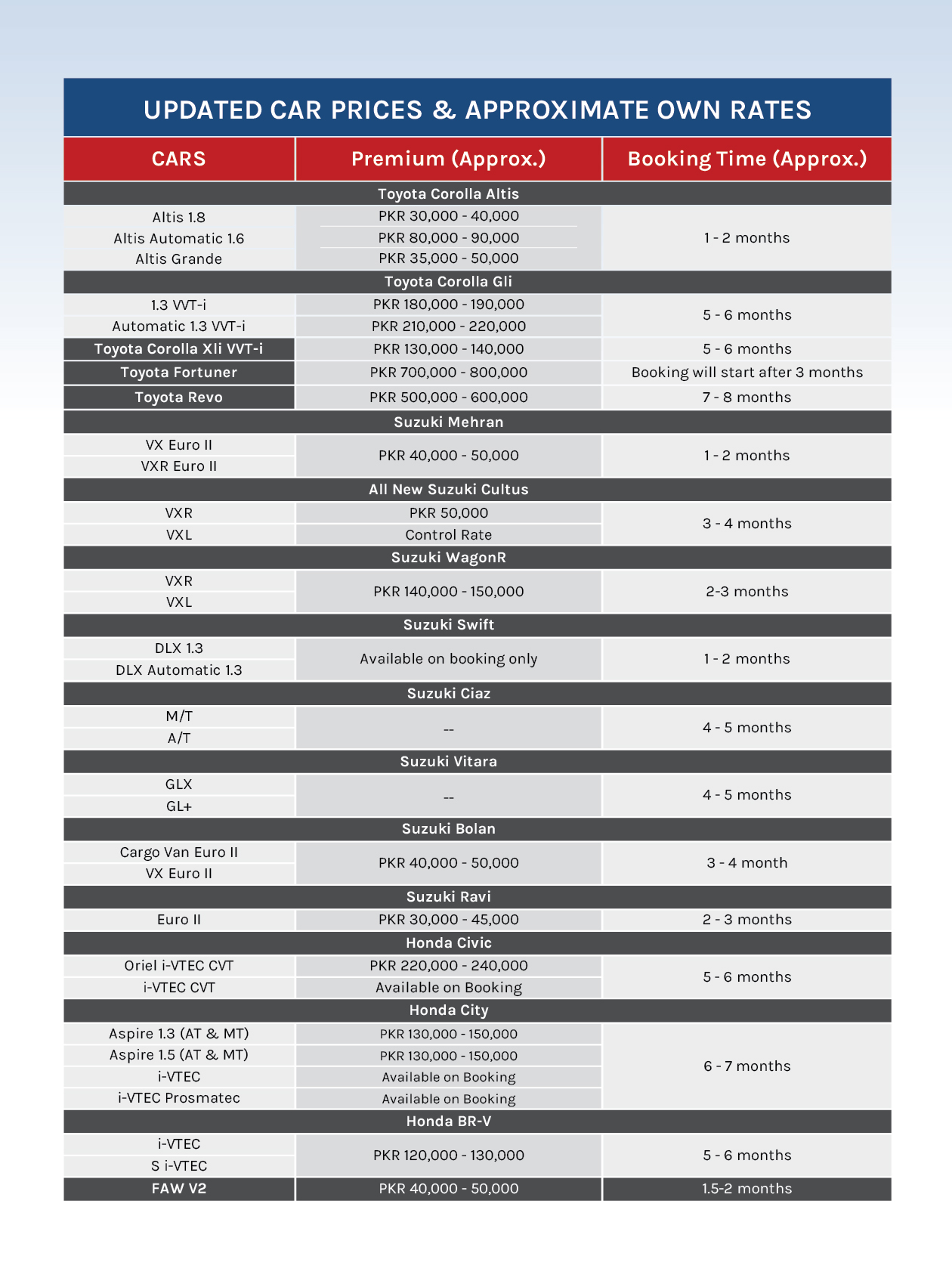 Let us know what do you think how Government can play its role in bringing the Premium prices down for the buyers of local cars? leave your comments below.