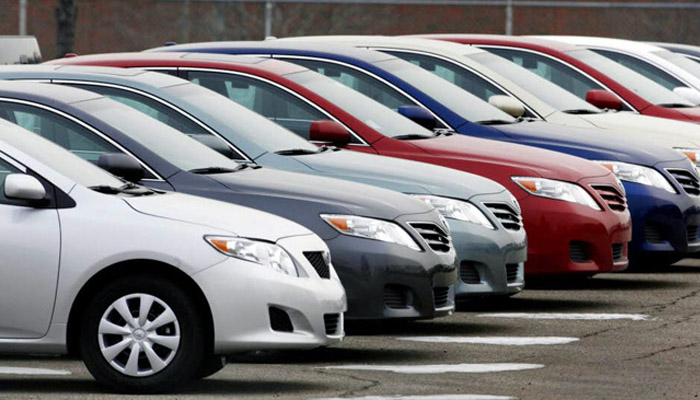 Car Sales: 'On Money' Culture Dominates Market 
As the car sales have surged in Pakistan after the COVID-19 lockdown, the menace of 'On Money' culture dominates the market. The buyers with no patience are totally ready to pay extra cash to car dealers for instant delivery of vehicles.
Reasons Behind This Culture: 
One of the major reasons behind triggering of the 'On Money' trend is the government-imposed curbs on used car imports. Meanwhile, the dealers of imported cars have hiked the prices, citing changes in the exchange rate. Henceforth, the buyers have no other choice except locally manufactured vehicles, despite repeated price hikes in the last two years.
Another aspect behind this negative trend is the growers, who had better earnings because of cash crops. They have flooded the car market with extra money. Meanwhile, the commodity traders also enjoyed good sales during the pandemic as prices of vegetables, fruits, milk products, sugar, and flour increased rapidly.  
'On Money' for Different Cars: 
According to media reports, the 'on money' or 'premium' on Honda Civic 1.8-i-VTEC Oriel is Rs80,000-100,000. Meanwhile, Toyota Yaris has 'On Money' from Rs50,000 to Rs60,000. The Toyota Fortuner Diesel with a price of over Rs 9.1million has the 'premium' of Rs 800,000.
If you come to Corolla and Grande, which have a delivery time of 2-3 months, are immediately available with Rs200,000 'On Money'. The impatient buyers who cannot wait for 2 months for Suzuki Cultus delivery are ready to pay Rs50,000-60,000 'premium' for the car to get it on the spot.
According to the analysts, both government and customers have to play a vital role in ending this culture. On the one hand, the government needs to implement proper legislation, while on the other hand, the buyers need to resist it. They should pay the actual price, book their vehicle, and take delivery on schedule.
'On Money' Table for Cars:
For more views, news and reviews, keep visiting PakWheels Blog.