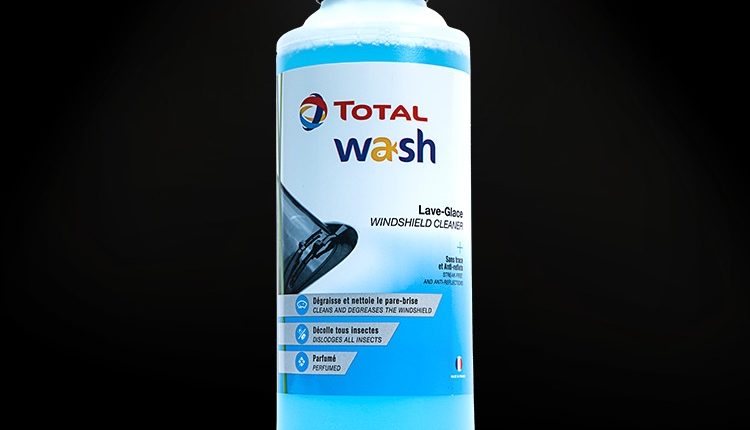 Total PARCO Launches New Range of Car Care Products
Total PARCO has introduced an all-new range of car care products. The company wants to facilitate customers with these high-end, high quality items. Through these products, the consumers can take very good care of their car's engine, radiator, tyres, windshield along with other parts.
So, without any further delay, let's start the introduction of these amazing products.
Total PARCO Hot-Country Organic Coolant 1L-4L:
Total PARCO has engineered this coolant's thermal conductivity and boiling point especially for hot countries. According to the company, this coolant provides high temperature resistance for all types of petrol and diesel engines and long-term protection for radiators and water pumps. It removes scale and offsets corrosion.

Demineralized Water for Battery 1L:
Consumers can use the demineralized water for top-ups of their car battery. This water will not cause fur deposits or other side effects. Furthermore, it will help in improving ion exchanges between the anode and cathode. However, this product is unsuitable for dry-cell batteries.

Total PARCO Radiator Cleaner:
Radiator cleaner cleanses the cooling systems of your vehicle in depth. The customers can use this product in cars, trucks, agricultural vehicles and heavy construction machinery. It leaves a protective film inside the radiator to prevent deposit formation. Furthermore, it boosts coolant's heat transferring properties.

Total PARCO Engine Cleaner:
This amazing product boosts the performance and stability of your engine. The cleaner comes with an easy-to-use spray nozzle, so that you can clean every nook and corner of the engine. It is used to clean external engine components and other mechanical parts. The cleaner's heavy-duty active foam dislodges and removes deep-seated oil and grease without harming your engine.
Stop Puncture:
This product is very helpful, especially if you have a flat tyre during a journey on a long route and a mechanic or tyre shop is hard to find. This product repairs and re-inflates all punctures on tyres with width ranging from 145 to 205 mm. This works fine on both tube and tubeless tyres.

Total PARCO Windshield Cleaner 1L-4L:
A clean windshield is essential for driving, especially on long routes and at night time. It contains no abrasives or alkaline salts, this product dislodges spots, smudges and insects leaving no streaks. Furthermore, it is pleasantly perfumed, with mint chlorophyll fragrance.

Total PARCO Express Polish:
Do you want your vehicle shining? This is the product for you. This express polish comes in the form of milk and spreads out very easily.  It facilitates the dust removal from surfaces and gives a long-term protective shining. Furthermore, the nature of wax deposited during the cleaning forms a hydrophobic and anticorrosion film. Additionally, it is pleasantly perfumed, giving a shining aura to your car.

Wheel Cleaner:
Shining rims boosts the whole outlook of your car, and to achieve that look very easily, Total has brought a Wheel cleaner for you. Wheel Cleaner frees the wheel rims of spots and accumulated dusts and returns them their brightness. Additionally, it eliminates sticky brake dusts and dissolves greases.
Total PARCO Cockpit Cleaner:
No matter how clean is the exterior, it is the clean interior which matters at the end of the day. Many of us avoid keeping our cockpit clean due to the effort required in it but Total PARCO is here to help you. Cockpit Cleaner cleans all types of interior plastic, vinyl, imitation-leather, and varnished-wood and rubber surfaces. It restores coverings, leaving a handsome satin finish and reverses the aging.

Multipurpose Upholstery Cleaner:
All of us want to travel on clean car seats. To give you that feeling of cleanliness, Toyota has brought this multipurpose upholstery cleaner. The Total Wash Multipurpose Upholstery Cleaner cleans all types of seats and carpets of the car. Its active foam dissolves greasy smudges and removes the entrenched strains. It will make your seats new again, while retaining the original color and feel, along with a very pleasant fragrance.
Auto Shampoo:
This shampoo will make the surface of your car smooth by removing the stains. Thanks to its solvent-free formula, Auto Shampoo dislodges stubborn grime and insect marks and it shines without altering the paintwork or color. You just have to apply it equally on the whole surface and just rinse it, voila!

Total PARCO Ambience Perfume:
It is always great to travel with nicely smelling interior. A good scent makes traveling pleasant and it helps draw a good association in the minds of the passenger. This Ambience Perfume Tropical refreshes vehicle interiors, suppresses unpleasant smells and leaves a pleasant tropical perfume. Furthermore, you can also use this perfume at your office and home, it comes with dry spraying, meaning no damp fallout.

Paper Air Freshener (3 Fragrances):
Paper Air Freshener refreshes the interior, diminishes unpleasant smells and makes the internal environment of the car pleasant. The three fragrances are:
Vanilla
 Strawberry
Flowers
We hope that you will love these products, because they are for you, for your vehicle and for great experiences.
For news, views and reviews, keep visiting PakWheels Blog.