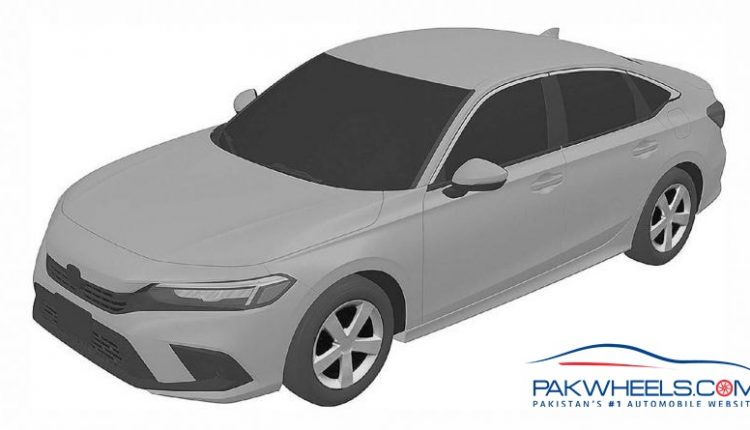 This is How Honda Civic 2022 May Look!
After the exterior and interior patent images  of Honda Civic 2022 leaked online last week, we all have a relatively good idea of how the next-generation may look. After taking information from these leaks, KDesign AG has imagined the whole outlook of this new sedan by Honda.
The car will debut in Spring 2021 and available for sale in 2022 in international market.
Honda Civic 2022 Front: 
The leaks have confirmed that this new Civics' whole theme is to simplify the current model's heavily creased exterior. As per the imagined designed, the new model has flattened the design of the headlights. Meanwhile, there is a distinct line running along the top of the lamps and through the front grille.
Furthermore, the new sedan would have a narrower grille under the company's emblem, along with a crosspiece for the bumper. Although spy shots or trademarks did not reveal the fog lights' location, KDesign AG has imagined them in the lower bumper's corners because this is the most likely place for them.

Imagined Rear of New Sedan: 
Furthermore, the drawings have imagined flowing roofline on the rear of upcoming car. This design gives a coupe-like feeling to the vehicle from the back. The new Civic would also have two distinct taillights instead of one lamp on the tail's whole length.

Leaked Patent Images of New Honda Civic 2022: 
Last week, images from Trade Mark / Patent filing for Honda Civic Hatchback and Civic Sedan were leaked. The " C " shaped taillights seems gone and replaced with new design and the rear end is influenced from the Honda Insight Sedan. As of overall, it looks like inspired from the current generation Accord ( the more wider & straight frontal hood line and more pronounced side belt lines ) and other Honda models in the lineup.
After the exterior, the patent images of the next-generation Honda Civic interior also surfaced on the internet. These latest pictures give a good look into the design upgradation of this car's steering wheel and dashboard.
If you look at the steering wheel, it shows a complete overhaul in design and shape. The new steering has a hexagonal-shape center, which gives strong vibes of the new Honda City. The steering also has controls with a four-spoke design.