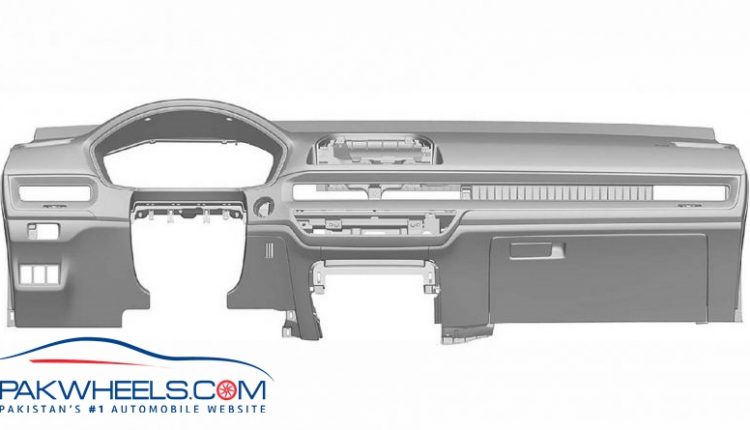 LEAKED! Next-Gen Honda Civic Interior Patent Pics
After the exterior, the patent images of the next-generation Honda Civic interior have also surfaced on the internet. These latest pictures give a good look into the design upgradation of this car's steering wheel and dashboard.
If you look at the steering wheel, it shows a complete overhaul in design and shape. The new steering has a hexagonal-shape center, which gives strong vibes of the new Honda City. The steering also has controls with a four-spoke design.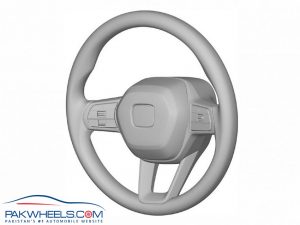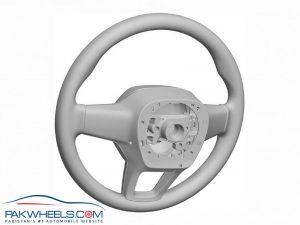 Furthermore, the spy pictures show that the new Civic will have a floating touchscreen on its dashboard. Under the infotainment screen, the dashboard has slim air vents. The company has installed all four vents in a horizontal plane across the dashboard. Possibly, these vents are for climate control and for some infotainment functions.
There is a huge opening at the bottom of the IP stack, which will most likely house a storage space ahead of the gear selector region. Due to these two-dimensional images, the new Civic interior looks more subdued than the outgoing generation. However, the floating screen gives a cleaner look to the interior, while the instrument cluster also looks fine.

Honda Civic Exterior Patent Pictures: 
Earlier, first Images from Trade Mark / Patent filing for Civic Hatchback and Civic Sedan have been leaked. The " C " shaped taillights seems gone and replaced with new design and the rear end is influenced from the Honda Insight Sedan.
As of overall, it looks like inspired from the current generation Accord ( the more wider & straight frontal hood line and more pronounced side belt lines ) and other Honda models in the lineup.
Civic X has a revolutionary design inside and out and it grabbed a lot of awards globally which includes North American car of the year award. I personally think, that Honda will not mess up the formula and the new 11th Gen Civic will be a evolution of existing design language. I also believe current engine lineup to carry over.