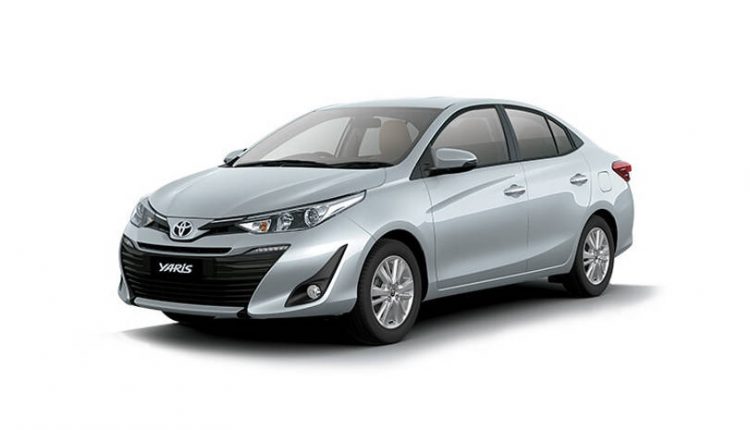 Toyota Yaris ATIV MT 1.3 2020-An Owner's Review
On huge public demand, we have brought the owner's review of Toyota Yaris. Toyota Indus Motors launched this car in March 2020 but remained unable to sell it due to the COVID-19 lockdown. After the end of the restrictions, car's sales have started, and you can see this one on the roads.
So, without any further delay, let us start the user's review of this vehicle.
Engine: 
The under-reviewed car has a 1.3L engine mated with ATIV manual transmission.

Price and Purchase Decision: 
The owner bought this car in Rs2.7million, including the registration fee. "The other options in this price budget were Honda City Prosmatec and Toyota Corolla GLi," the owner said, adding that he was not interested in GLi because it was costly due to its high demand in the local market.
The owner further said that Yaris is a new compact model with additional features; hence, he decided to buy it.
Is Yaris Smaller in Size? 
As per the owner, Yaris is relatively smaller as compared to Corolla GLi and Grande. "But if you see the rush on our roads, I think it is a better option," the owner said. He added that its size is easy to maneuver on local roads, which is why he bought it.
Furthermore, he thinks that this car has more features than other models of Toyota Corolla in this price range.
Key Features: 
The car comes with dual airbags, ABS, stability, and traction control. Furthermore, it has hill assist, in which the brakes hold the car as you don't have to use the handbrake.
Furthermore, its steering is quite similar to Corolla 1.6 GLi.

AC Performance: 
The car has analog climate control, and the user is delighted with its AC performance.
Fuel Average of

Toyota Yaris: 
The owner told us that its intra-city fuel average is around 14 kilometers per liter within the city, while he hasn't driven it on a long route yet.
Driving Experience, Seating Space: 
According to the owner, its driving experience is very comfortable, especially if you compare it with Honda City. Meanwhile, the car has ample leg and head space in front but compromised on backseats. This means space is less, even for four people.
Built Quality of Toyota Yaris: 
Earlier, videos were circulating on social media that the car has low built quality. But the owner disagrees with it. As per him, the built quality is excellent.

Infotainment System: 
The car comes with a touchscreen infotainment unit with a single CD player, USB, and AUX slots. As per the owner, the system's sound quality is satisfactory; however, Bluetooth connectivity is problematic like Corolla GLi.
Missing Features in Toyota Yaris: 
The owner said the main reason to purchase this car was its compact size, and he is satisfied with it; however, he thinks that the company should've given Push Start Button and navigation system in it.
Furthermore, looks-wise, it seems that someone has cut this car's body, which looks odd from outside.
Suspension and Road Clearance: 
According to the owner, its suspension is very smooth, and its road clearance is perfect for local roads.
Trunk Space of Toyota Yaris: 
If you compare its boot space with Corolla GLi, Yaris has less space in the back.
Parts Availability, Price of

Toyota Yaris: 
Like other Toyota cars, the owner told us that this car's spare parts are also readily available at the dealerships. However, they have comparatively high prices, i.e., its single headlight costs Rs57,000, while the price of its right-hand front door is Rs91,330. These high prices can cause a serious inconvenience to the users of this car.
Is It Value-To-Money Car?
The owner is satisfied with this car, and he thinks it is a good choice in this price range.
Registration Cost of

Toyota Yaris: 
The registration of this car costs the owner Rs63,000. However, he has not received the card or the official number plate. "I booked the number online twice, but the government canceled it on both occasions," he said.
The owner further said the authorities have not given any timeline for the card while the number plate's deadline is till December. 
Watch Video: