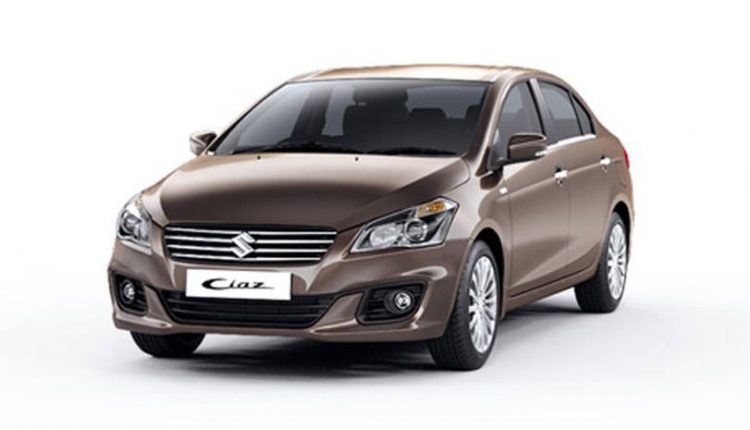 Is Suzuki Ciaz Discontinued in Pakistan? 
Social media is abuzz with the reports that Pak Suzuki has discontinued Suzuki Ciaz in Pakistan. Although Pak Suzuki has not released any official statement, our sources have confirmed that this is the end of the road for this car. The sources further said that the dealers have not received new units, not the company has allocated any quota to any dealership for quite some time. 
Earlier this year, the rumors started to spread in the local market that Suzuki is planning to end Ciaz in Pakistan. This time it seems real.  
Talking to PakWheels, the sources said that this CBU car is not available for sale for the last few months. Meanwhile, the company official told us that there is no official order yet, so he can neither confirm nor deny this news.
However, the market situation confirms that Suzuki Ciaz is not part of the company's fleet in the local market. It is interesting to mention that Suzuki has remained unable to introduce a successful sedan car in the domestic market in the last two decades. Suzuki Margalla was the last sedan by the company, which became a household name in Pakistan during the 1990s.
Possible Reasons: 
Earlier, reports blamed the COVID-19 lockdown and so-called ban on import of cars as major reasons for this reported discontinuation. Moreover, Suzuki has never promoted or advertised this car as its top priority. Seemingly, there were very few efforts by the company to push this car into the market. Henceforth, there was almost zero presence of this CBU sedan on the roads.
Another interesting aspect of this whole scenario is that Pak Suzuki has never provided production and sales data to PAMA of Ciaz since its launch.
Key Features of Suzuki Ciaz: 
If you look at the key features and price range of this 2017-launch car, it was a very good sedan vehicle. But the company couldn't sell it in Pakistan.  
Power Train of Suzuki Ciaz: 
It came with a top of the line 1400cc advance engine, producing 91 bhp at 6000 RPM and 130 Nm of torque at 4000 RPM. It had a state-of-the-art technology fuel efficient K- Series engine that makes great power and provides the best efficiency. The car was available in both auto and manual transmissions. 
Safety Features: 
The Ciaz luxury sedan was ahead of its competitors in many regards. Suzuki Ciaz came with all the great modern features such as keyless entry, ABS brakes with EBD, and SRS airbags.
Price of Suzuki Ciaz: 
The car was also a great choice price wise, as the range of this vehicle was Rs. 2,300,000 to 2,500,000
Suzuki Ciaz was an attempt by Suzuki to change the perception in the Pakistan market. It was undoubtedly a great addition to the Suzuki family, but couldn't become a sales attraction.