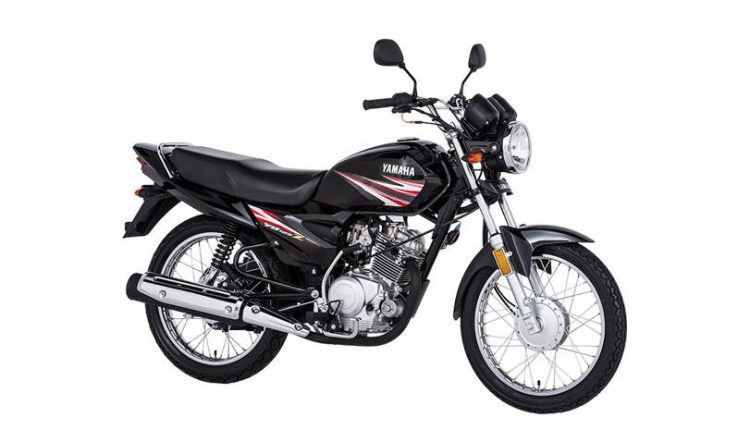 Yamaha Increases Bikes Prices Up to Rs6,500
Yamaha Motor Pakistan has increased the prices of its different models up to Rs6,500. According to the company, new prices are applicable from October 1, 2020.
The company's notification mentioned that the new price of Yamaha YB125Z DX is Rs169,500, compared to its old rate of Rs163,000. Meanwhile, YB125Z will not cost Rs157,000, with a hike of Rs6,000 from its previous rate of Rs151,000.
Furthermore, the new price of YBR 125 is 175,000, compared to its rate of Rs169,000. Moreover, the YBR125 G will now cost Rs184,000 from its old rate of Rs178,000.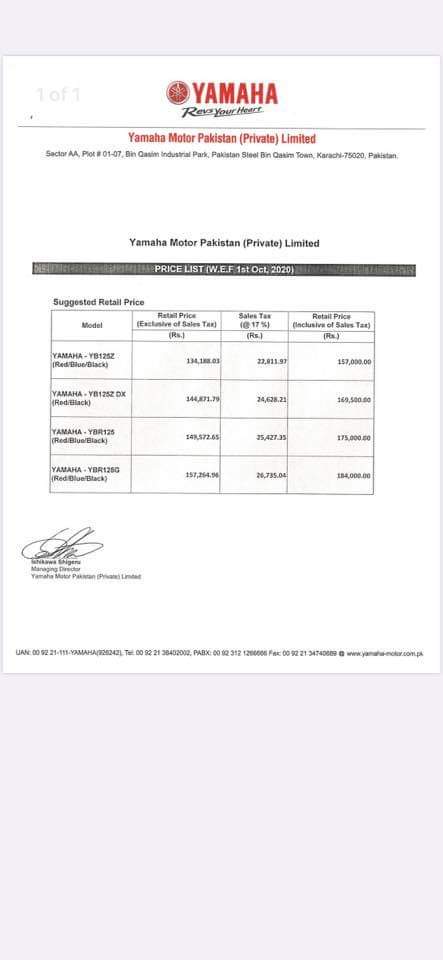 Yamaha Price Hikes: 
This is not the first time, the company has increased the prices during this year. Yamaha Motors hiked the rates of their motorbikes up to Rs6,000
According to the company's notification, the new price of Yamaha YB125Z will be Rs151,000, with an increase of Rs5,000. Meanwhile, Yamaha YBR 125G will now cost Rs178,000, and Yamaha YBR125's latest valuation is Rs169,000. Both vehicles saw a hike of Rs6,000 and Rs5,000 respectively.
The old price of  Yamaha YB125Z was Rs146,000,  while price of Yamaha YBR 125G was Rs172,000 and YBR125 used to cost Rs164,000. 
Relaxation in Budget 2020-21:
It is pertinent to mention that the government removed Ambit of Advance Tax (AAT) on vehicles with engine power up to 200cc under Fiscal Budget 2020-21. During his Budget speech, Federal Minister of Industries and Production Hammad Azhar had said that the step is being taken to provide relief to lower strata of society.
The new price hike is expected to hit the already slow auto market in Pakistan. According to Pakistan Automotive Manufacturers Association (PAMA), 38,167 two and three-wheeler units were sold in May 2020. These sales are meager as compared to 154,782 vehicles in May 2019. The report said during the current fiscal year, the sales of bikes and rickshaws have seen a drop of 27% to 1.22 million units from 1.64 million units sold last year.  
For the latest news, updates, reviews, and updates about the auto industry keep visiting PakWheels blog.