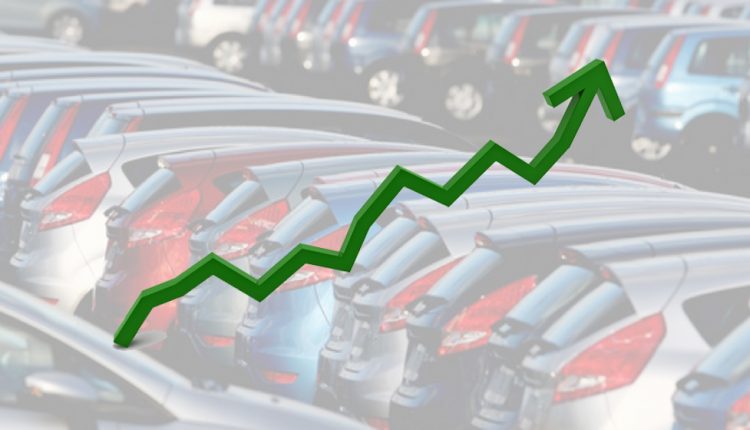 Car Sales See 18% Year on Year Jump in September 
According to the Pakistan Automotive Manufacturers Association (PAMA), the car sales in Pakistan has increased by 18% on Year-on-Year bases in September 2020. According to the report, the manufacturers sold 13,892 units last month against 11,678 cars in September 2019.
As per this data, the cumulative sales for the first quarter of the current fiscal years are 31,868 units, which is 2.7% higher than sales of the same period last year.
The car market has bounced back very well after the end of COVID-19 restrictions.
Year on Year Passenger Car Sales: 
A look at year-on-year sales will show that Toyota Indus Motors and Honda Atlas has shown significant jump, while Suzuki's sales have seen a decline. The data said that IMC sold 3,640 vehicles in September 2020 than 1,795 in the same month previous year, showing a 102% jump. Toyota Yaris has emerged as the most sold car in 1300cc and above passenger cars as the company sold 2,421 units last month.
Meanwhile, Honda Atlas sold 2,973 cars last month, comparing to 1,368 in September 2019, which means the company sees a 67.62% sales jump. However, Pak Suzuki sold 5,927 units in September 2020 against 7,760 vehicles in the same month last year, showing 23.62% declines in sales on YoY basis.
SUVs and Jeeps: 
Currently, the SUVs and crossovers dominate the local market, as KIA Sportage and Hyundai Tucson are dominating the roads. According to PAMA, Hyundai sold 215 units last month, compared to only 22 in August 2020. Meanwhile, Toyota Fortuner sold 123 units, while Honda sold 417 BR-V units last month.
Overall, 755 new SUVs hit the road in September 2020, compared to only 182 units in same month previous year.
It is pertinent to mention that KIA does not provide its sales and production data to PAMA.
Motorbike and Three-Wheelers: 
Atlas Honda has sold 109,002 bikes in September 2020, as compared to 75,007 units in September 2019. Meanwhile, total sales of 2/3 wheelers reached 157,788 units last month, compared to 126,141 vehicles in the same month the previous year. 
Trucks and Buses: 
The manufacturers sold 342 trucks last month, showing a 50% jump as compared to the previous year. Meanwhile, 43 new buses hit the road last month, showing a 19.4% increase in their sales.
The data shows, 385 total trucks and buses left the showrooms previous month, against 264 units in September 2019.
Pickups: 
According to the report, the companies sold 1,367 pickups in September 2020 against 714 in the same month last year.
Month on Month Car Sales: 
The data showed that all three major car manufacturers have seen a jump in sales on a month on month basis. Honda sold 2,293 units in September, compared to 1,980 in August 2020, showing a jump of 15.80%. IMC saw a 41.52% increase in sales, as it sold 3,640 units last month and 2,572 in August.
Meanwhile, Suzuki sold 5,927 vehicles last month, against 5,333 units in August, showing an 11.38% sales jump.
Click here to read PAMA report of August 2020.