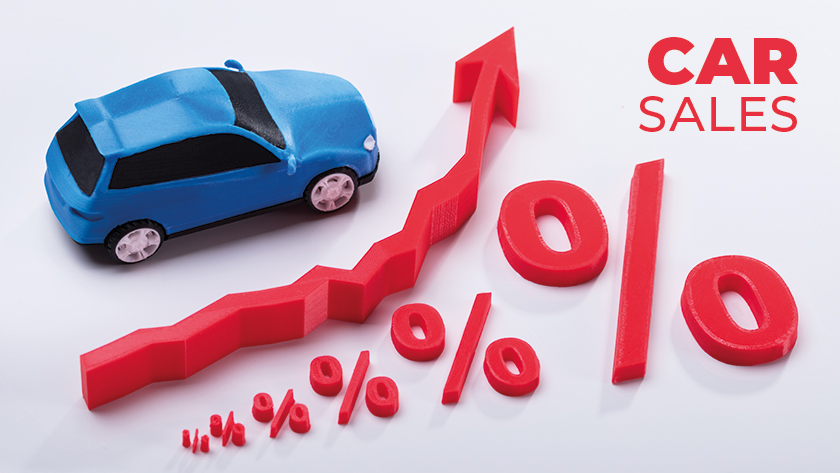 Car sales in Pakistan up 16% YoY in August 2020
According to Pakistan Automotive Manufacturing Association (PAMA), the car sales has increased by 16% Year-on-Year in August-2020 to 11,678 units, comparing to 10,102 vehicles in August 2019.
The positive trend is largely due to lower interest rates and increased sales demand in the local market.
YoY Car Sales
Toyota Indus Motor Company (IMC) and Honda Atlas registered sales increase of 52% YoY and 72% YoY, respectively. IMC sold 3,307 vehicles in August 2020, compared to 2,173 units in same month in 2019. Meanwhile, Honda Atlas showed the biggest jump in August 2020 with  2,258 units sale. The company only sold 1,314 vehicles in August 2019.
However, Pak Suzuki Motor Company (PSMC) sales declined by 9% YoY. The company sold 6,003 units in August 2020, comparing to 6,615 vehicles in same period last year.
New Entrants and Car Sales: 
Kia Lucky Motors, which is a non-member of PAMA, continued to perform well. The company has also announced to take production to double shift from January 2021 to meet high demand.
According to media reports, KIA has sold 1500 units during the last month, including compact SUV Sportage and hatchback Picanto.
Second new entry in local market, Hyundai-Nishat, has launched Tucson in SUV category in August. As per PAMA it sold 22 units of the car.
Motorbike, 3-Wheeler Sales:
Atlas Honda (ATLH) recorded motorbike sales of 85,000 units in Aug-2020, up 6% YoY. However, sales declined by 10% MoM. Furthermore, total two and three-wheeler sales have jumped in recent year with 140,325 units sold last month, while 128,419 vehicles in August 2019.
Tractor Sales: 
Tractor sales in Aug-2020 are up 12% YoY, as 2,844 units were sold in August this year, compared to 2,545 units in same time period last year.
Car Sales and Jeeps, SUVs:
The sales of Jeeps, Vans and SUVs have also seen a positive trend as 421 total units were sold in this segment last month. Meanwhile, 296 vehicles hit the road in August 2019.
Trucks and Buses: 
The sales of trucks have shown a slight decline, as 223 units were sold last month, compared to 239 vehicles in same period last year. Meanwhile, Buses sales went up, with 284 units sold in August 2020, while 281 buses were sold in August 2019.
Pickups: 
The sales of Pickups also shows an upward trajectory, as 1,436 units were sold in August 2020, while 800 vehicles hit the road in same period last year.
Month-on-Month Sales:
Moreover, car sales increased by 1% MoM in Aug-2020, in which major increase was reported by PSMC with 20% MoM rise, however IMC and Atlas Honda reported declines of 18% and 8% MoM, respectively.
Recommended For You: