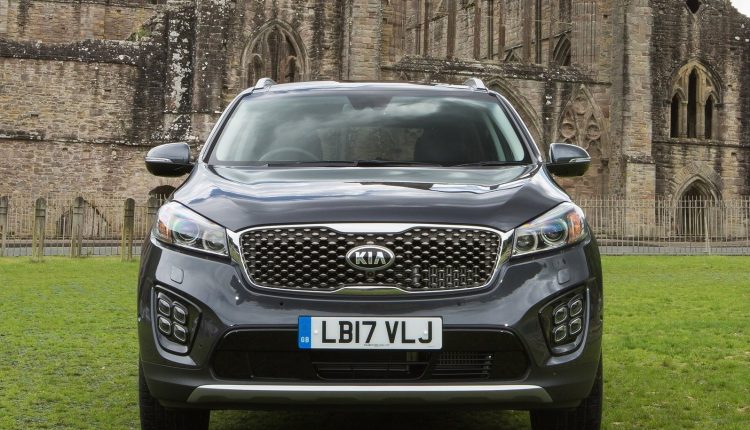 Is KIA Sorento Coming to Pakistan??
After KIA Sportage, there are strong rumors that this company's another SUV, KIA Sorento, is coming to Pakistan. We at PakWheels will give a detailed picture to you about this.  
Globally conventional sedans sales are going negative, and buyers are more towards anything riding high off the ground. Sportage has shown the same trend in our market, and Tucson will further solidify this fact in Pakistan. However, the price is still might be a major deciding factor. It looks like that Sportage has diverted the buyers from Civic and Corolla and Tucson will do the same.
SUVs in the Global Market: 
Three-row SUV's are also very popular internationally and have a decent share of the market. In Pakistan, consumers had only one established option and in the shape of Fortuner, although BRV, Rush & Glory are also available but fall in different segments. Fortuner, based on the pickup truck platform, has been a success for Toyota Indus for quite some time but with ever-increasing prices. Hyundai tried to do a magic trick with their CBU/ Imported Santa FE but around 20 Million; it's useless to discuss. For family mover, the only other option left is the KIA Grand Carnival. Now, as per some unofficial and unconfirmed reports, KIA is planning to introduce KIA SORENTO, which is a 3 row 7 seat utility vehicle. The news for release is sometime late this year or early 2021.
Generation 3rd or 4th?
Earlier this year, KIA globally introduced an all-new 4th generation Sorento. The company has built this new Sorento on an all-new platform, which it also shares with the recently revealed Grand Carnival. The new 4th generation Sorento is produced only at two locations for global markets, Korea and the US, while its deliveries just started in specific markets.
Being a new vehicle with production limited currently only @ 2 locations globally, We think that KIA Pakistan might not be bringing a "FOURTH "generation Sorento. Instead, we will see a local assembled "THIRD," which the company has currently discontinued overseas. For the development of any new model it takes a lot of time, including plant up-gradation. If a model is just released overseas, offering the same in a local market like Pakistan within a few months of overseas arrival is impossible.
4th Generation of KIA Sorento and Pakistan: 
Additionally, Sorento's 4th generation is available with a new family of SmartStream GDI Turbo engines in global markets under lower displacements. The only naturally aspirated option is in the shape of 3.5L-V6, recently revealed for the Australian market and as Front Wheel Drive only. KIA PK will not take a chance with a Turbo engine because of the quality of local fuel. Although local fuel is moving towards better grade and emission standards, it's still a long way to go before every petrol pump in the country becomes stranded. Even in the case of Sportage, KIA dealership also wants owners to have the catalytic converter cleaned after every 10,000 kilometers at a cost to maintain warranty because of fear of emission system failure or issues with the engine.
Bringing a 4th Generation of Sorento with much more sensitive engine and emission standards at this time when the company is building trust in its customers in new market would not be ideal. As of V6, I am not sure if KIA will consider that for the local market keeping in mind the KLM market an AWD a loaded version like Sportage and the V6 currently for 4th generation is only FWD model [ limited to Australia and Right-Hand Drive]. Also, AWD's unavailability might not attract consumers, which will cost more to own because of higher displacement. Again it's too early to say, but KIA would like to avail the opportunity of reduced taxes under Green Field and bring a model now. So, they can price it competitively against the competition.
KIA Sorento 3rd Generation in Pakistan: 
If we agree that KIA will launch 3rd Generation, Let's go over what we know about it. The 3rd/UM generation Sorento is uni-body 7 seater. It isbuilt on Hyundai-KIA's shared platform known as "Y6". This platform is also the basis of previous-generations, including Hyundai Sonata, KIA Optima, Grandeur, and Hyundai Santa FE. 
3rd Generation Revelation: 
The company revealed 3rd generation of Sorento in 2015 as the model year 2016; it got a face-lift in 2018. The 3rd generation was designed and developed in Korea but had major input from the European & US KIA design team. 
Exterior: 
The Tiger-Nose grill, which is the brand identity on the front with sweeping projector headlamps, gives the vehicle brand new sporty and premium touch compared to the previous/ 2nd generation. The rooflines slop C-pillar onward. LED taillights are part of higher trim / variants. On basic models, and KIA has installed regular halogen combination lamps. Overall, its a handsome looking SUV and feel and look premium inside and out.
Dimensions: 
It is 189″ long, 74.4″ wide, and height of around 66″. For reference, the Sportage is 176.5″ long,73″ wide, and 64″ high. As of ground clearance, the Sorento sits at around 7.3″ while Sportage is 6.7″.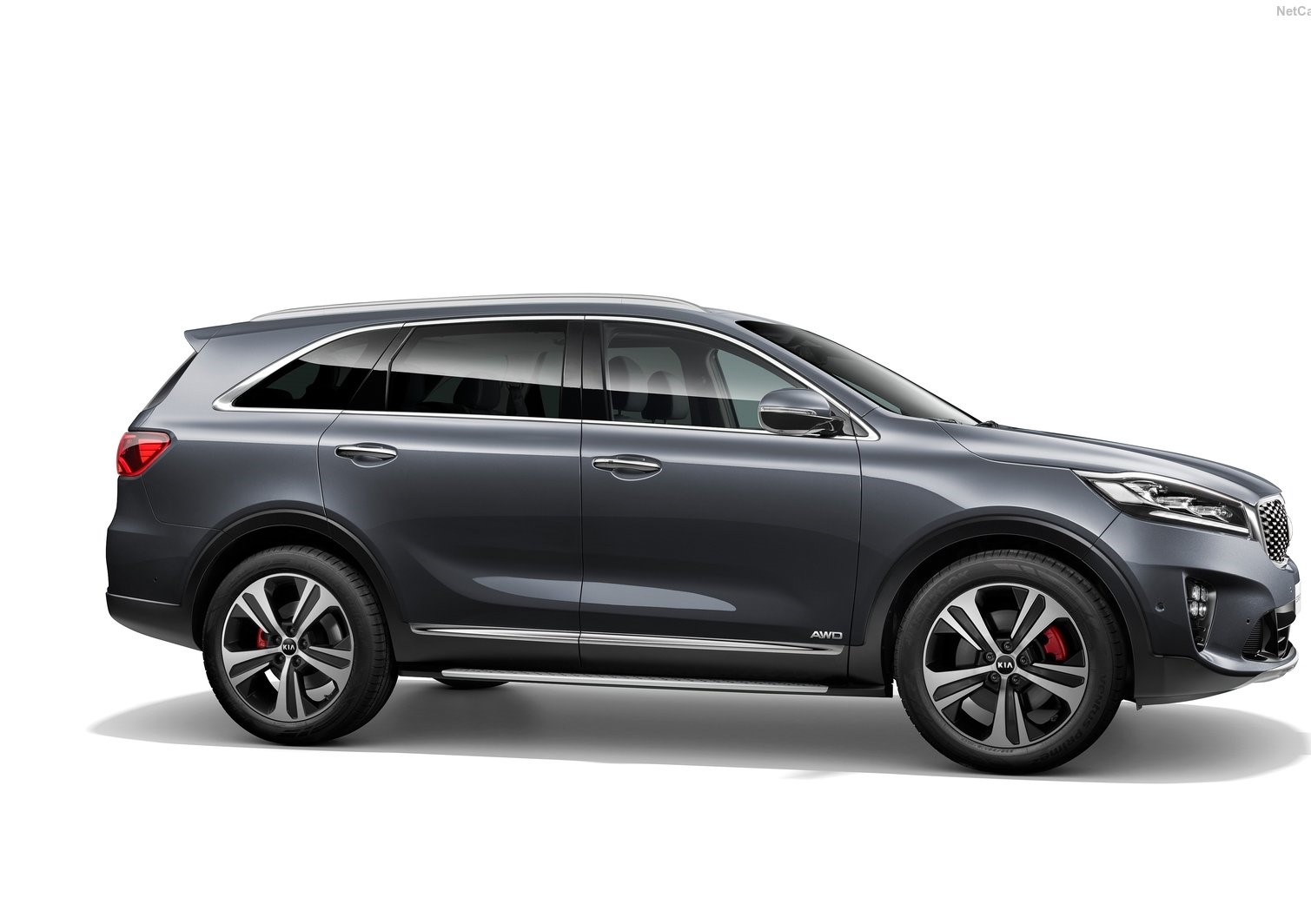 Power Train in KIA Sorento:
Depending on markets, the 3rd generation Sorento is available in different engine options like 3.3LV6, 3.5LV6, 2.4L MPI, 2L Turbo GDI, 2L Diesel, and 2.2L Diesel. I can easily assume that a Pakistani version will come with a 2.4L MPI inline-four engine. This engine is similar and related to the 2L engine currently offered in Sportage but with higher displacement and slight differences. Its power figures could be somewhere around [email protected] and have torque figures of 220NM @4000. 
Transmission and Suspension: 
As of transmission, it will be a six-speed automatic. The 3rd gen Sorento is the front-engine front-wheel drive as standard while AWD is also available. We can expect both FWD & AWD. It uses the Dynamax AWD system as in the Sportage with a central locking differential. As of suspension, it is similar to what we have in Sportage; MacPherson strut-front while independent multi-link rear. EPS and disc brakes are obviously available as standard and option of 17 or 18″ alloy wheels.
Interior of KIA Sorento: 
As of interior, it was the responsibility of KIA European design team from Frankfurt. The team installed Soft-touch material with simple driver-centric controls. However, for 2015, it was a simple nice, appreciated design; nothing looks fancy in the 3rd generation comparing the newer 4th generation of Sorento. You can have a feeling of Sportage interior as far as the dashboard is concerned. Obviously, like Sportage, steering wheel controls, cell phone connectivity, dual-zone climate control, 7″ or 8″ infotainment with android auto/Apple CarPlay integration, cruise control, rain sensor, power-folding side-view mirrors will be offered.
Power driver and passenger front seat, while 40/20/40 second-row seats and 50/50 split third-row seats will be available. We can expect both leather and fabric seats and the Option of Panoramic roof and power tailgate. As of safety, ABS, downhill assists, hill start assist control, VSC will be available, and the two frontal airbags. I hope side curtain airbags are also part of the package.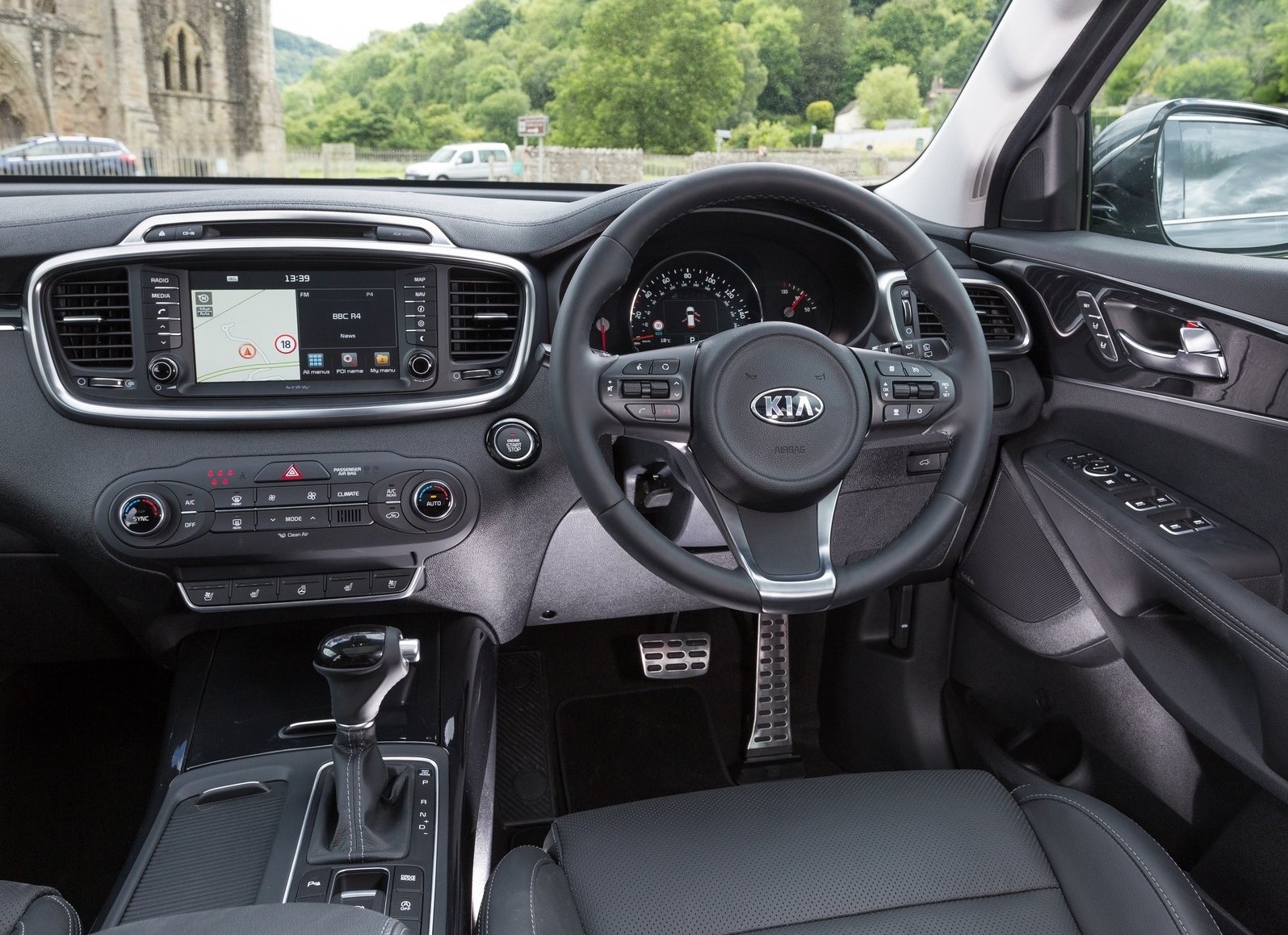 Expected Price of KIA Sorento: 
We can still hope for the 4th generation Sorento although it has slim chances. Lastly, as of price, nothing is sure, but we think it will undercut the Toyota Fortuner. We can expect two variants of Sorento and price around Rs7 Million. We should keep in mind that Sorento is not for an off road adventure and not your typical off-road vehicle. As far as paved road comfort and dynamics, Sorento will behave much better comparing Fortuner. It can give Fortuner a tough time, keeping in mind the price and features it will carry. The only downside for Sorento could be the "DISCONTINUED" model concerning the rest of the world. But at least it will bring some competition in the market.
Parts Availability: 
Additionally, Sorento's success will also depend on after-sales service, parts availability, and maintenance cost. The main point of discussion among Sportage owners is the expensive spare parts and high maintenance cost. Expensive service/parts cost, especially after the lapse of warranty, can impact the resale value. Keep in mind, KIA and Hyundai parts availability from third party vendors like even in the used parts market, might not be easy or cheap. In other words, parts availability might mostly remain exclusive to dealerships.
As side info, KIA Pakistan will stop taking any booking for Carnival anytime, which is currently an import. The PK version of Carnival has stopped production overseas because of the arrival of the newer generation. KIA PK will fill this Carnival price bracket with the introduction of 7 seat Sorento. We will share more details as soon as we have it.
Stay Tuned!
(This is an opinion based article and nothing is official as of now. Pictures are for reference only )