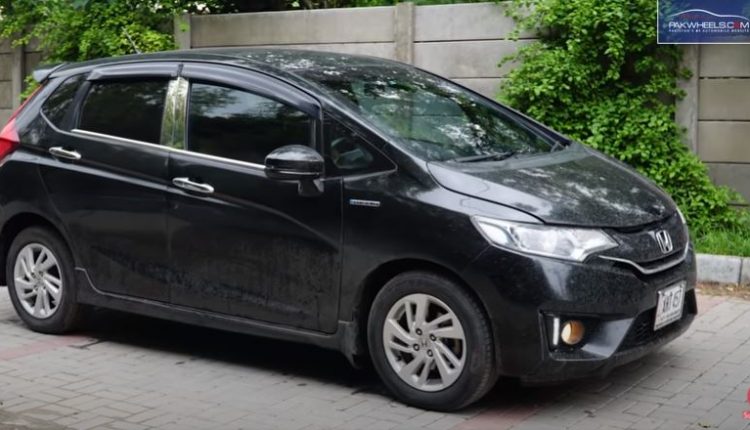 Honda Fit 2016 : Owner's Review
Today we are presenting the owner's review of the Honda Fit 2016 model. This car is 4-Wheel Drive, with a 1500cc Hybrid Engine and 2018 import.
Here we want to tell our readers that whenever you want to buy an imported car, do consult PakWheels Inspection and Auction Sheet Verification Service so that you can buy a reliable vehicle.
Price and Purchase Process: 
The owner said he bought this car in Rs2.2 million in 2019. While talking about the purchase process, the owner said he also considered Prius and Filter, but he found more features in Honda Fit. Hence, he decided to buy this car.
Fuel Average of Honda Fit: 
According to the owner, this car's intra-city fuel average is around 18 kilometers/liter, while it gives around 20-21 kilometers on a long route.
Four-Wheel Advantage: 
The owner said he was already searching for Four Wheel Drive, and he found this car. He believes that 4WD increases the stability of this vehicle.

Key Features in Honda Fit: 
The car has Cruise Control, Pedal Shifters, and Steering Controls. Furthermore, the vehicle has an Auto Brake System, which the owner used in the start but does not use it now. The car's side mirrors also fold automatically after you lock the car in the parking.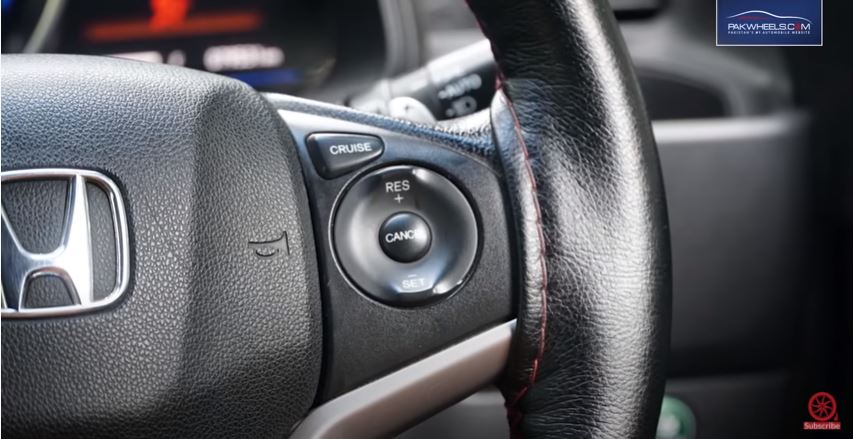 The company has installed eight airbags in the car, making it very safe to drive and travel. The Honda Fit also has a built-in touchscreen infotainment system with a back view camera.
AC Performance: 
Many hybrid car users have complained about these cars' AC performance, but the owner said its performance is excellent. "Sometimes it does trip, but its overall performance is very satisfactory," the owner said.

Pick of the Car: 
According to the owner, the car does not have much pick, which is one of his biggest concerns.
Ground Clearance: 
The owner told PakWheels that he has not faced any ground clearance issues because the car's base is a bit lifted compared to other imported vehicles.
Honda Fit and Parts Availability: 
As per the owner, the parts of this car are available in the market, but you have to search them, and they are also rather costly. "I bought a part linked to its headlight which cost me Rs22,000," he said. 

Oil Service of Honda Fit: 
The owner told us that oil change costs him around Rs3500-3800, after every 4500 kilometers.

Leg, Trunk Space: 
The car has ample leg space on front and back seats, while you can also incline the back seats for more comfortable travel on long routes. Meanwhile, the car has ample trunk space as you can fit 3-4 mid-size bags in it.


Missing Features: 
The owner feels that this car should have a sunroof or panoramic roof in it. Further, he faces issues with Bluetooth connectivity.
Suspension of Honda Fit: 
According to the owner's experience, he is not satisfied with the suspension of this car. Furthermore, the car has body roll issue on the highways. "The speed of wind also affects the stability of this car," the owner said. 
Resale Value: 
The car does not have much resale market value, and only Honda Fit lover will buy it.
Watch Video Here: