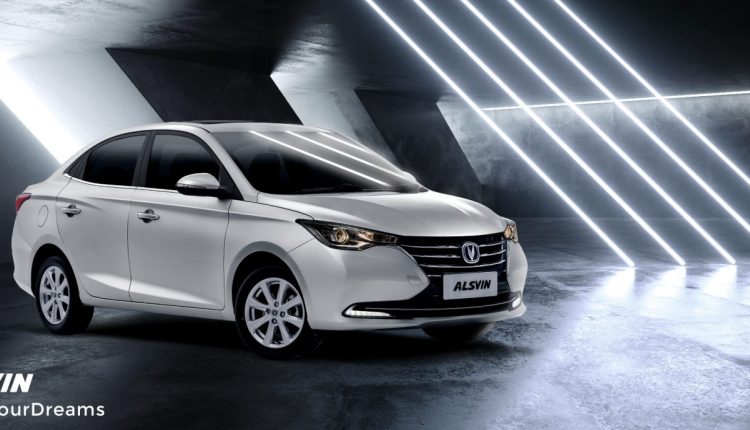 Changan Alsvin Received 1000 Pre-Bookings In 2 Days
Changan Master Motor has closed the booking of recently-launched Changan Alsvin.  As per a statement by the company, the sedan is "fully booked till June by our genuine customers." The statement further read Changan is not taking any new bookings to avoid long delivery lead time. 
"Please refrain from making any payments to anyone promising an early delivery," the company said. Changan further noted that it would reopen the booking soon. 

Booking Closed on First Day of Opening: 
It is pertinent to mention that Changan closed the booking the very day, it was opened for public. In an earlier notification, the company announced that booking for the public would be opened on January 14th.
Earlier, there was a pre-booking of 1000 customers who won the lucky draw, between January 11th and 13th. The question arises, were dealers taking bookings for individuals on these dates? because yesterday, when people reached the dealership with bank drafts, several dealers told them NO BOOKINGS. As per reports, this happened just after a couple of hours of opening of company's dealerships.
So, should we expect a price increase after this move? Another major question arises, wouldn't it encourage 'ON Money' on Alsvin? 
No CKD Unit of Changan Alsvin Displayed: 
One of the significant aspects of Alsvin launch is that the company has not displayed CKD/locally manufactured unit of the car. As per our reports, the company imported 20 CBU units and displayed them on its dealership across the country. Furthermore, upon asking, most of the dealers told customers that it is a CKD unit, which was not the case. 
In short, the customers have not seen locally manufactured Alsvin, still the company closed its booking. The move will surely hamper the trust of customers on the company, because they have not experienced the CKD units to check the quality of the car, they will receive. Furthermore, public didn't get a proper chance to book Changan Alsvin at all, which is not a good sign. 
What do you think of this move by Changan Master Motor? Share your thoughts in comments section. 
For more views, news and reviews, keep visiting PakWheels Blog.