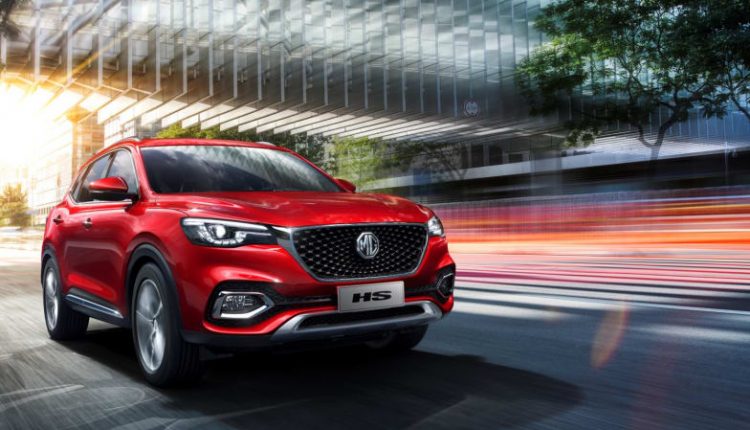 In a great news for SUV lovers, the booking of MG HS has been reopened. Earlier, we reported on December 10 that MG Motors has closed the bookings of the car. Although, some sources said that it is being shutdown for unknown time period, but other sources stated that MG will not take further bookings till December 15, 2020.
Now, the sources have confirmed that booking is reopened and it was indeed closed for a week in December. The sources further stated that the company has also been delivering the cars to its customers since last month. "If you book HS today, you will get the SUV in April/May 2021," the sources added.
Local Manufacturing?
As per sources, MG will start local manufacturing in mid of this year. The company has manufacturing plant in Lahore, where it will start developing CKD units.
Feature of MG HS: 
Following are the salient features of MG HS SUV:
Engine & Transmission: 
MG HS comes with 1500cc Turbocharged engine, with 160hp and 250Nm Torque. Meanwhile, MG has installed 7-speed Auto Dual Clutch Transmission (DCT). 
Cruise Control & Cameras: 
The car by MG has Adaptive Cruise Control, which controls speed as per traffic on the road. Furthermore,  it comes with 360-Degree Cameras, giving the driver view from all sides.
Safety in MG HS: 
MG has installed 6 airbags in its vehicles, making it very safe for both driver and passengers. Also, MG has installed latest Anti-Collision System in the car, which applies the brakes if something comes in front of the car suddenly. 
Lane Assist System & Paddle Shifters:  
Furthermore, MG has Lane-Assist System and Paddle Shifters.  The first feature makes the car very safe, as it will issue a warning, if driver tries to change the lane, and there is another vehicle besides it. Meanwhile, the second feature makes the driving very convenient, as the driver can change the gears with tip of his/her fingers.  
Price of MG HS: 
The current price of MG HS is Rs5.5million. 
For more news, views and reviews, keep visiting PakWheels Blog.