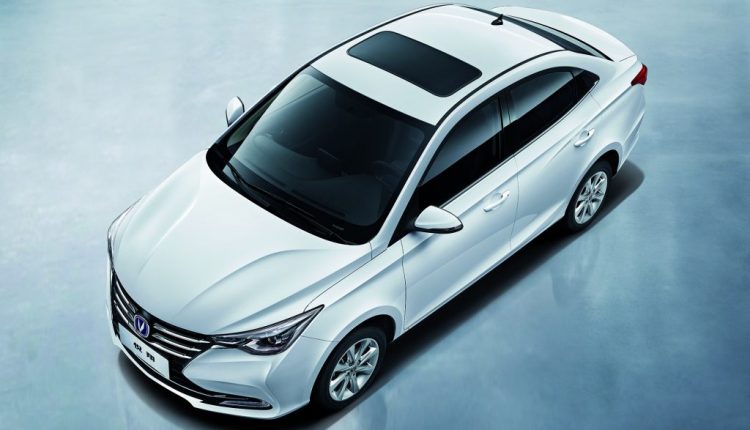 Changan Alsvin Reaching Pakistan on THIS date
The Automotive Development Policy (2016-2021), steered the Pakistan auto industry  in  right direction and we have seen the fruitful outcome of it in the last 2 years. New entrant showed interest and started their ventures in Pakistan which resulted in new brands, models and options for customers.  And arrival of Changan Alsvin is one of them.
Globally, the year 2020 will be written in the history books because of the ongoing COVID-19 crisis but as far as Pakistan even with the economical slowdown, the automobile sector started seeing growth and announcement regarding introduction of newer models  by new car entrants.
As the current auto policy directive is almost near expiration [ June 2021 ], the car companies who started their operation under the policy, have less time to avail the incentives and specifically the tax break and subsidies.
Changan in Pakistan: 
Changan is the 4th largest automotive group in China. Master group in Pakistan is local partner with currently light commercial vehicles as well as MPV Karvaan for sale , locally assembled. As per auto policy, Master Motors established an assembly plant in Karachi with investment of $100 Million. 70% of investment is from Master motors while rest comes from Changan.
The plant is capable of 30,000 units per year with possible expansion. Changan Pakistan plant will be the first plant where Changan brand vehicle will be assembled for RIGHT HAND DRIVE markets and specifically not only for Pakistan but also for export to SAARC and ASEAN countries , which are right hand drive as well.
Changan Pakistan was working on the introducing an entry level sedan and almost everyone following Pakistan auto news already knew about it for quite some time. The ALSVIN was spotted multiple times around the country.  Every time ALSVIN spotted in Pakistan was mostly a left hand drive vehicle and as I mentioned above, as of now every market it is sold , it is sold as left hand drive . For development of Pakistan domestic model,  CBU units were imported from China and that's why those were left hand.
Import of Changan Alsvin CBU: 
Master motors recently [ 2 weeks ago ]  imported around 2 dozen Alsvin [ the top variant with all available frills  ] from China and most probably for the planned launch purposes and probably display units at various dealers across the country. This also means, that maybe local production of Alsvin has not yet started otherwise there was no reason to import units from China.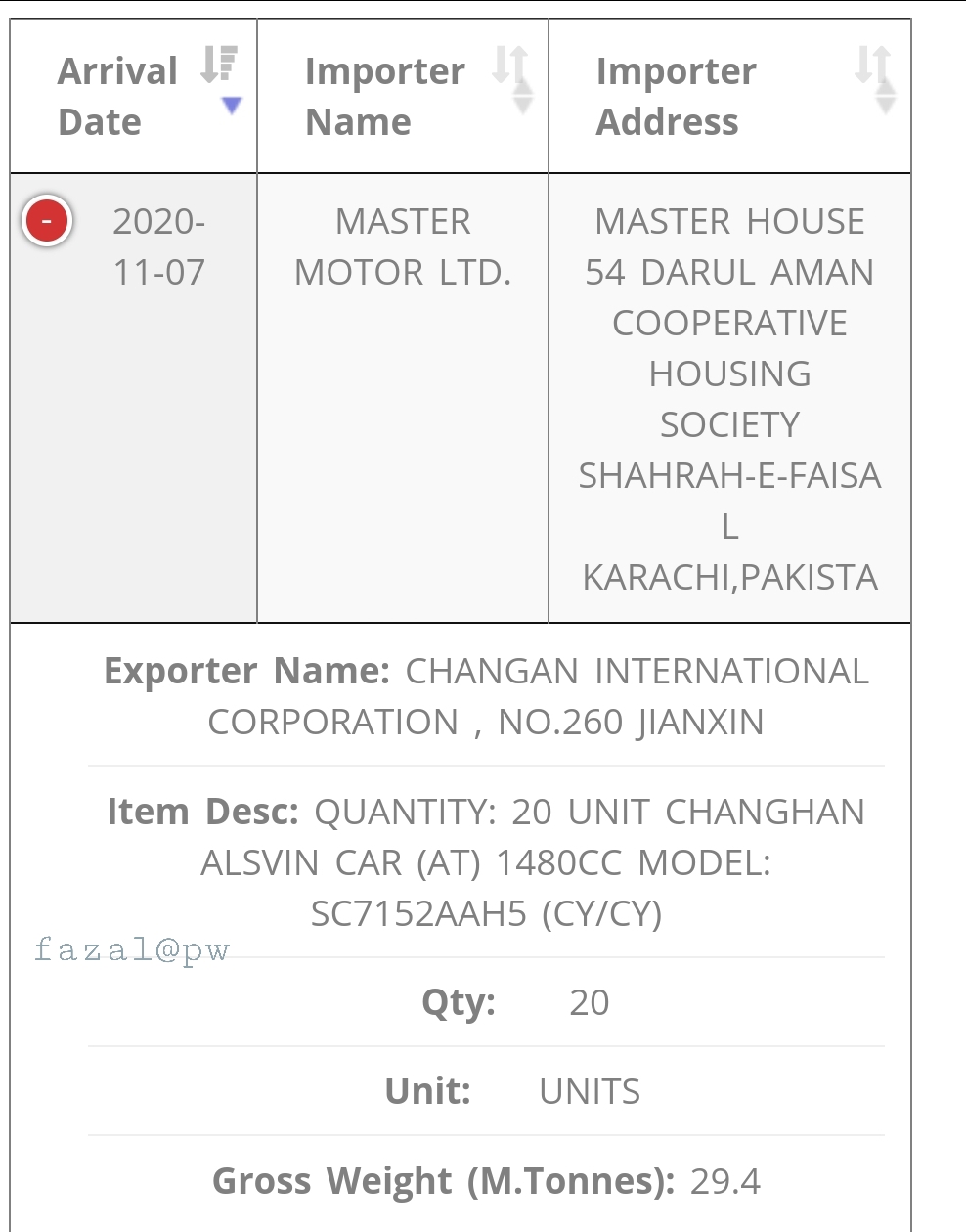 This is not clear if these imported units are LHD or RHD although some recent viral social media images shows right hand drive cars at Changan  facility.  May be Changan China exported limited number of RHD vehicles exclusively assembled for launch purposes for Pakistan. Again nothing is clear as of now and we will know that in less than a week from now and the company has already started a social media teaser campaign in this regard.
ALSVIN; the name is based on a mythical horse which is very quick/ swift. Anyways, let's go over some details related to Alsvin sedan. These are NOT official.  Also the pictures here in this post are for reference ONLY.
Foot Print:
Size and segment was, it can be called in B-segment vehicle.  Let me share some numbers so, that you can visualize it with respect to other current and upcoming players .
ALSVIN / SAGA / CITY / YARIS [ in mm] ;
Length– 4390 / 4331 /4390 /4425  
Width– 1725 / 1689 /1695 / 1730
Height– 1468/ 1491/1480 / 1475
Wheelbase–  2535/ 2465 / 2550 /2550.
Trunk space in liters – 500 / 420 / 506 /476
So, you can see that on measuring tape, it is comparable to the Toyota Yaris sedan and decade old Honda City.
Engine and Transmission: 
It is a front wheel drive like any typical sedan in the market. Alsvin comes in two engine options and both as VVT 4 cylinders Naturally aspirated and Changan call its "Blue Core" .  A 1480cc [ 1.5L]  Engine/ JL473QF with 106HP and 145NM of torque. The second version is a 1370cc [ 1.4L ] Engine / JL473Q4 with 99HP and 135NM of torque. It looks like both engines are technically identical but with 110cc of difference in displacement.
A domestic model might have a very minimal power differential which is typical between LHD and RHD models with same engines. As per Changan, the engine is a very fuel efficient with fuel saving and reduce exhaust emission.  As per Chinese domestic model fuel economy figures , it is between 5.4 to 6.2 Liters/100 kilometers. Means around 16 to 18.5 kilometers per liter petrol.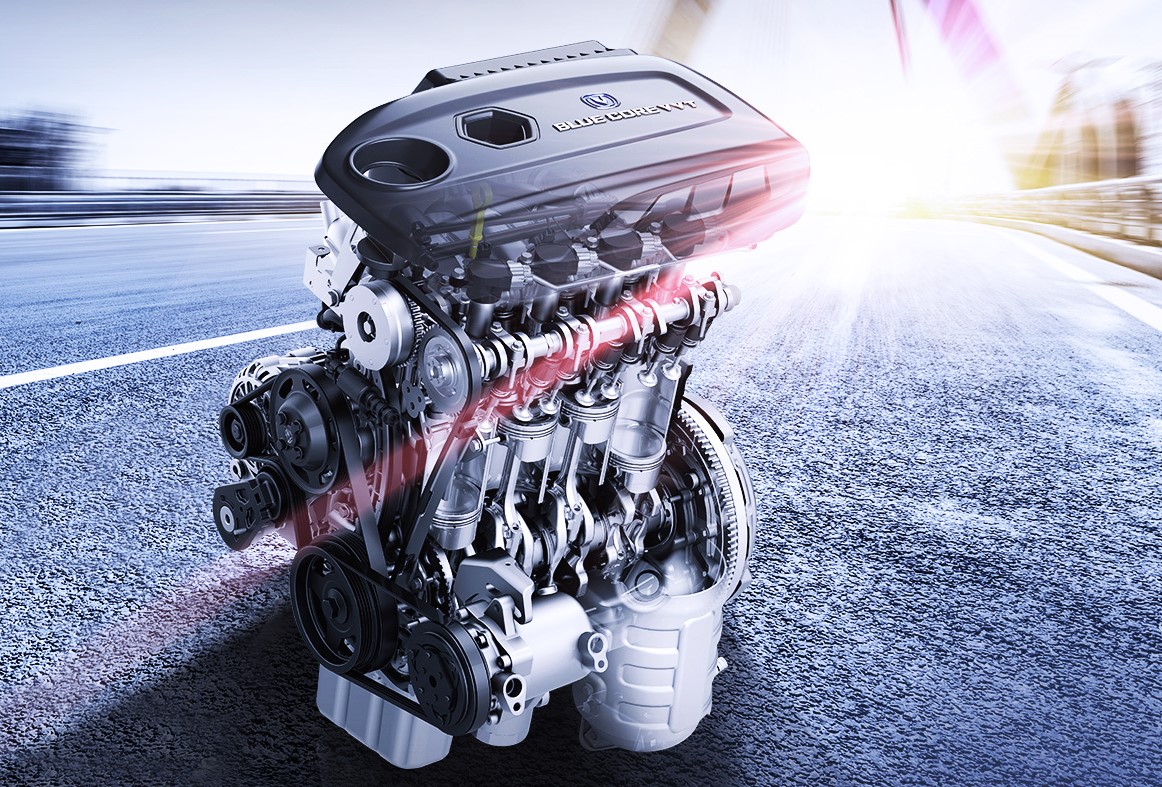 Although the type of engine are same but as of transmission,  things are not shared.  The 1.4L engine is only available with 5 speed manual while the 1.5L engine is only available with a 5 speed wet DCT [ Dual Clutch Transmission ]. So, if you need an automatic, you have to take the 1.5L variant. For first time DCT users, it might feel little odd experience. Additionally, although its DCT and Alsvin mean quick, don't expect it to be under 15 second car.
The Alsvin is equipped with a MacPherson front while there is a torsion beam as far as the rear suspension setup. You will find disc brakes on front while drums on the rear. The electric power steering is standard equipment. The steering has tilt setting as well but no telescopic option.
Variants of Changan Alsvin: 
Nothing is clear at this time but I personally think that Changan will introduce two version. A 1.4L as basic variant with manual transmission while a 1.5L with automatic and as full option. Obviously, there will be differences of features between the two beside different transmissions.
Some prelaunch photos, currently  viral on the social media reveals just the one version and the top of the line with all bells and whistles [ 1.5 L with automatic ] and as I pointed out earlier in the post, seems like an import CBU units. Maybe Changan will release the loaded variant at launch and add the basic version at later stage.
Exterior: 
Well as of exterior, being a budget friendly and entry level sedan nothing much fancy but it does not look bad. Again its personal and subjective opinion. People find Yaris sedan in it on front while some can find a Hyundai cuts and creases in it and Hyundai Accent sedan from the past.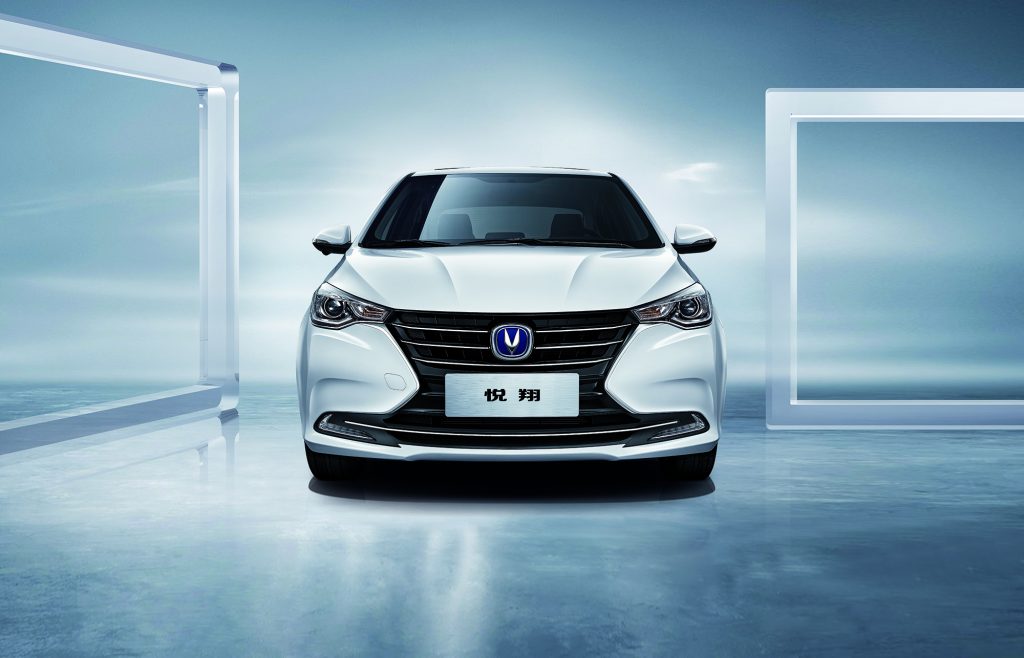 On front height adjustable halogen projector headlights are standard while DRL are located at the lower bumper valence and will most probably be available on the 1.5L version. NO there is no option for the front fog lights and it's not even available as far as the model sold in overseas market as well.
I am not sure if Changan Pakistan will consider this and make some modification and provide fog lights in front bumper because this is something we need in Pakistan. Otherwise you might have to drill holes and do a " juggar" on your own with aftermarket fogs.
Most of front is has a horizontal slated grill with Changan logo in the middle. Expect the chrome slits / trims on the top variant while the basic model will have black grill. On the side profile you will find a strong slanting crease going from front to rear and vanishes at mid rear door. While a second lines emerges from taillight and going forward and diminishes on the rear door. This makes the side view little bit with character and not boring flat sheet metal.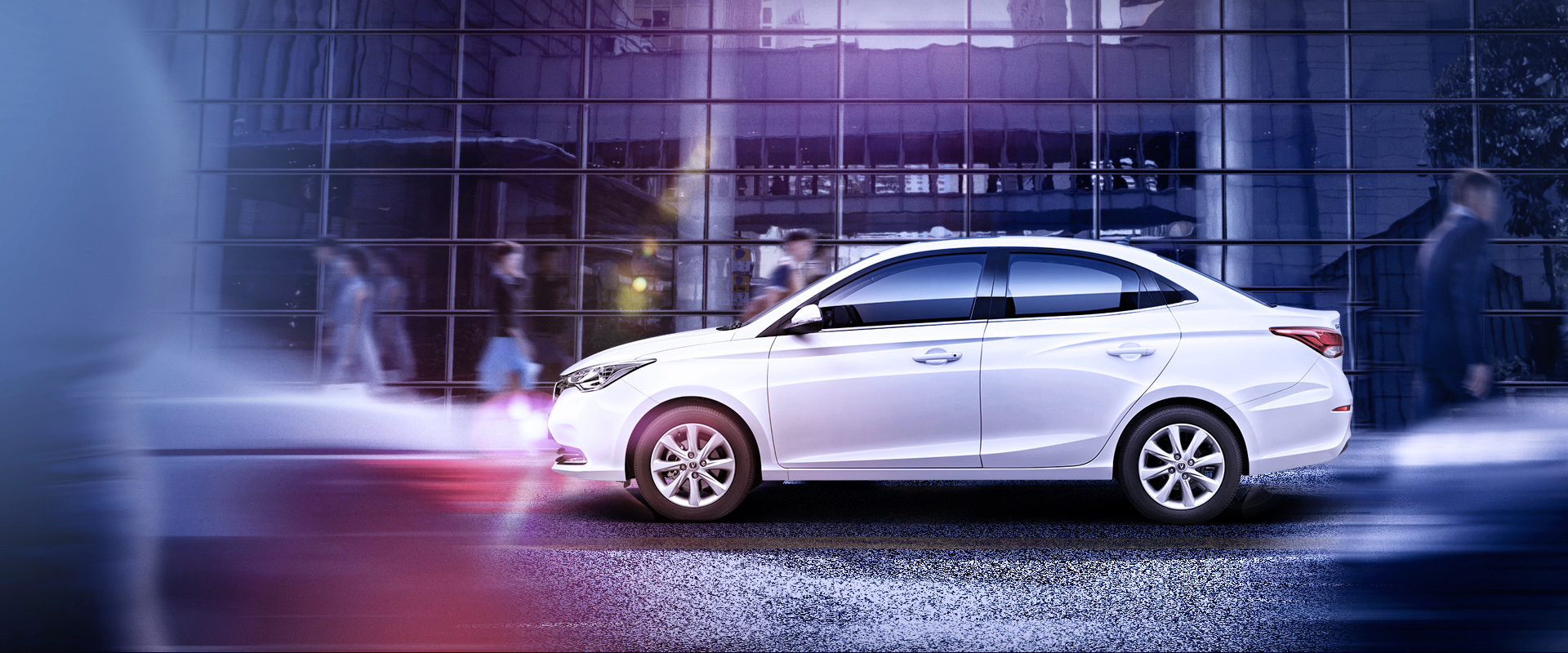 There will be body color side view mirrors and door handles. Indictor lights will also be available on side view mirrors as standard.  There will be chrome strip along the side door window beltline on the top variant while the basic model will have black color strip.  Basic model will most probably will have 14" steel wheel 175/65 while expect alloy wheels on the top variant with tire size of 185/55. Regular headlights with reflectors on the rear bumpers.  And by the way Alsvin will also join the "SHARKFIN ANTEENA " club.
Interior of Changan Alsvin: 
Being a budget entry level car, one can expect normally a very basic interior and Alsvin interior looks simple BUT pleasing. Plastic injection molded dashboard and door panels, Round vents on sides while elongated vents in the middle. A simple analogue speed gauge with integrated with digital driver information display. Heat and fuel gauges are digital while you will also find a digital RPM.  TPMS/ Tire pressure monitoring system will also come standard as well as open door indication and gear the vehicle is in.
There is NO options for Push Button Start on any of the variant. All power windows and the side view mirrors will also be power adjustable but with manual folding.  The basic model will comes with regular head unit with Bluetooth capability while the 1.5L/ Top version will have  a 7" touchscreen floating display. It's a touchscreen but with basic functionality.
Head Unit: 
The volume knob and some basic functions of head unit can also be changed with touch buttons located under the vents. There is no mirror link or apple carplay or android auto. In some markets a touchscreen with navigation and android based head unit is available , note sure, we will get that. The basic model will come with 2 speakers while 4 on the top variant. USB ports are standard while 12V outlet might not be standard feature.
There will be a manual air conditioning with push buttons for changing the settings with LCD display. This will be standard setup for all variants.  Steering mounted control are also available on the top version and the automatic variant will also get cruise control, a first in the segment.
The top variant will also have a power sunroof, first time for any vehicle in Pakistan in this segment. Although in some countries leather seats are also available on top variant, not sure if we will get that or stay with standard fabric seats. I expect that we might see faux leather seating surface.  Rear screen defogger, Reading lights and central armrest will also be standard. NO there is NO push button start but there is a remote central locking available. Manual adjustable driver seat but no adjustment is available for passenger side.
Safety: 
2 frontal airbags standard on all versions as well as ABS, EBD with Brake assist. Hill Hold assist will also come standard as well as electronic stability control.  Expect rear parking sensors on the top variant only as well as backup camera on the model with 7" touch screen head-unit.
As per Changan, the company has installed strength cross beams in side doors . Unfortunately no side or curtain airbags are not available. Front and rear seat belts are standard with ISOFIX child restraint hooks as standard. Anti-theft alarm and immobilizer will also come standard.
By the way in certain markets, Alsvin also comes with a passenger side view mirror equipped with camera which displays passenger side view on to the head-unit  while changing lane. This is somewhat similar to what Honda offer in its vehicles and known as lane watch camera [ now slowly being discontinued].  Not sure of we will get this feature on PK bound Alsvin. If it comes ,  this would  become favorite new item for side mirror thieves.
Pricing:
I made same opinion regarding the Proton SAGA and will go with the same. I predict and expect base price to be around 2.3 Million for the Standard manual while the Auto will be around +/- 2.5 Million. Again this is my prediction and I think Alsvin will undercut the Toyota Yaris. There had been reports that Alsvin will be cheapest sedan in the country, let's see if this becomes reality.
For budget car buyer , Alsvin will be good addition . It will for sure add another option to choose from under 2.5 Million which is currently only have options in shape of hatchbacks. The price of ALSVIN might attract customers away from Picanto and Cultus and 2 generation old Swift and the main reason would be "DIGGI WALI GARI" .
Verdict: 
As always customers are always skeptical about new brands, resale value and brand identity before signing the cheque, regardless of how good a vehicle is. Suzuki Ciaz is an example. It all depends how well Changan/ Master motors take this opportunity . Alsvin can and will fill the gap between the hatchbacks and City and Yaris sedan as far as pricing structure. The sales and marketing strategy , after sale service, support, customer satisfaction and friendly and welcoming dealer network will only guide and help Changan to succeed.
As of now Changan have around 17 dealerships, with 11 in Punjab, 4 in Sindh, 1 in KPK and 1 in Baluchistan.  As Alsvin is targeted towards budget car buyers, Master motors might have to increase their dealership footprint for maximum reach and success.
Lastly; the display units at dealerships and test drive most probably will be CBU/ Imported , which are always rated above in built quality and workmanship . Once you visit the dealership to experience the vehicle, you must ask this question.  I hope PK domestic model, reportedly to go into assembly next year, is also well built and being cheapest sedan model does not mean that they thrash the built quality.
When it is Coming to Pakistan? 
As per social media campaign of Changan, the Alsvin will arrive in Pakistan on December 11, 2020.
Furthermore, Having more features MUST NOT compromise the fit & finish.  Yes, competition is good BUT quality matters and not the quantity. As a buyer you must also not just get attracted for certain features and this is applicable to any make and model for sale in the market. Existing player has to take the game now seriously, the market is de-monopolizing.
Changan  is declaring Alsvin better than competition including JDM's [ Japanese Domestic Models ].  As always, ONLY  time will tell about the long term reliability , acceptance and success of Alsvin. Good Luck Alsvin & Stay Tuned to Pakwheels for more news soon.