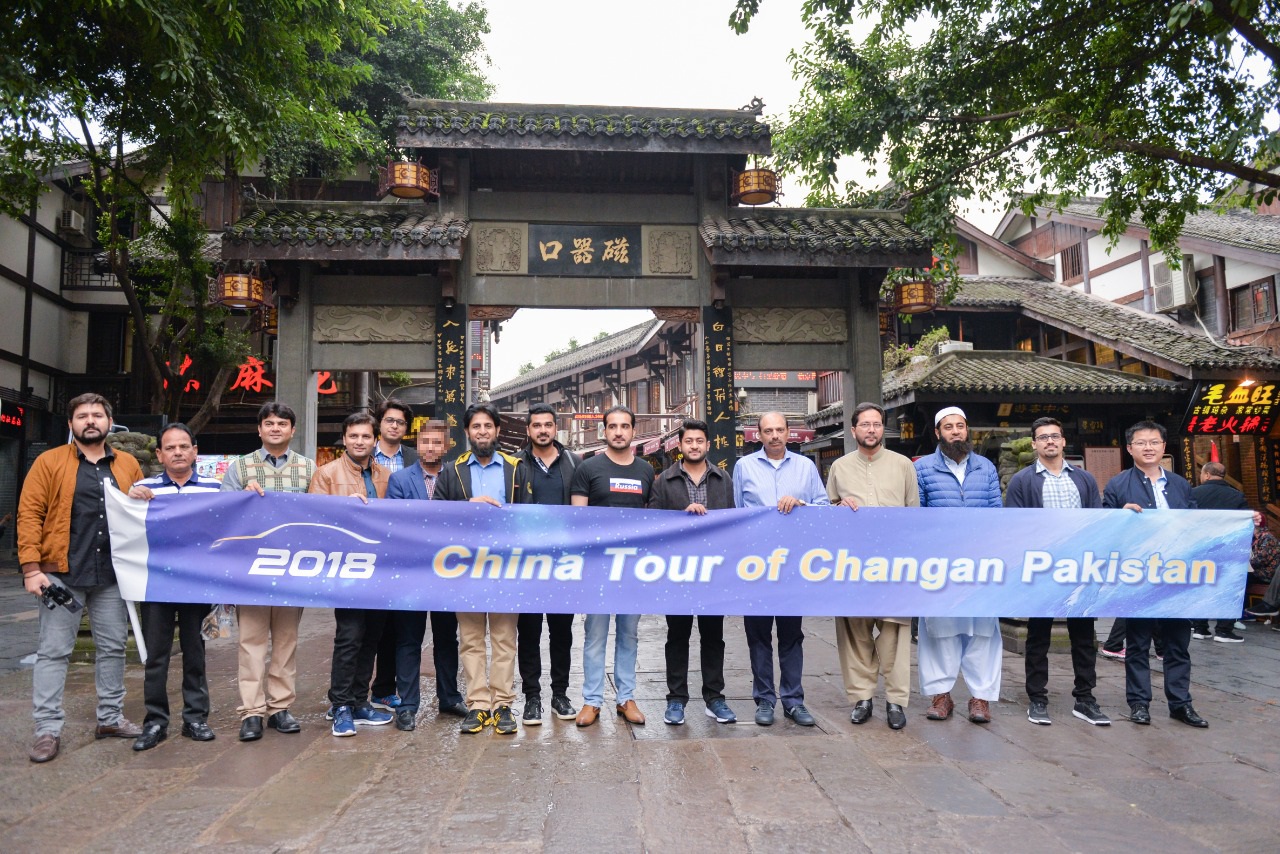 Changan and Master Motors – A new era of automotive development in Pakistan
Among many fields where China has shown massive growth and development, the one that stands out is the automobile industry. One of the biggest automotive players in China's market, Changan Automobiles recently joined hands with Master Motors Limited which has also acquired Greenfield category status from the Government of Pakistan to set up an automotive assembly plant in the country.
Since 2002, Master Motors Limited has collaborated with top Chinese brands such as Foton which is a leading commercial vehicle brand and Yutong which is the Number 1 selling passenger coach brand in the world, and both are the leaders in their respective segments. The company brings the best brands to the various auto market segments in Pakistan suggesting that they have been working tirelessly to bring only the best Automobile brands and their successful line of products to the Pakistani consumer.
And now Master Motors Limited and Changan Joint Venture will make an investment of US$100 million to contribute to the indigenization of the local auto industry with their emphasis on technology transfer.
PakWheels was invited on a 5-day trip to Changan Headquarters, Chongqing, China organized by Master Motors Limited. Alongside dealers, it was definitely a great opportunity for PakWheels to witness this automotive giant from up-close and report our findings to our readers here in Pakistan.
Before we move forward, it is imperative to mention a little about this magnificent city – Chongqing. Chongqing is a vibrant and thriving municipality in Southwest-central China. The city is at the confluence of the Yangtze and Jialing rivers. The name "Chongqing" means "Double-Blessed". It is the 4th provincial-level municipality under the direct administration of the central government after Beijing, Shanghai, and Tianjin. Chongqing's industry is dominated by heavy industry. It is a major automobile, military, iron and steel, and aluminum industry center in China.
Talking about the automobile industry, it is no secret that China has become the largest auto market in the world in these last few years. Almost all big international carmakers have some sort of technical or collaborative ventures with local Chinese companies. China is spending heavily on electric vehicles. All automobile manufacturers operating in the country are encouraged by the Chinese government to spend on research and development of electric vehicles. In 2017, 770,000 EVs were manufactured and sold in the country, a 53% increase over 2016 and almost four times the number sold in the United States. In a global perspective, from 352,000 electric buses around the globe, 99% of them are running on China's streets and roads. It would not be wrong to say that the Chinese automobile industry is at the forefront of the electric revolution.
The yearly sales of cars in China in 2017 was 24.2 million units. If you want to see how rapid the growth was, here is a little comparison. In 2008 the yearly sales were 5.6 million. Then in 2011, the annual sales were 12.3 million. And in just six years after that, the sales have almost doubled to 24.2 million. This shows the growth as well as the potential the Chinese auto market possesses.
But considering how massive the Chinese auto sector is, here is another interesting piece of information. Between these 24.2 million units, around 43% share of the sales belongs to passenger cars of Chinese domestic brands. Also, in the same year, the sales of domestic brand vehicles across all segments were up by 5.2% from last year. This shows the interest and confidence people have on their own brands in China. And one of those leading Chinese car brands is Changan.
Changan has joint ventures with global brands such as Ford, Mazda, Suzuki, and PSA and with the addition of Master Motors Limited which is its latest venture. Changan has a presence in 43 countries, and it has 7 R&D centers all over the world.
It is pertinent to mention that Changan is the biggest state-owned largest selling brand in China. From January 2018 to September 2018, the company sold 1,138,888 units of cars under Changan nameplate. Combined sales of all the cars made by the company under various nameplates were 1,648,000 units. The company sold over 2.8 million units in 2017. Changan has done some major research and development in the fields of electric and autonomous vehicles. In March 2018, they announced Level-2 Autonomous driving technology in its vehicles marking it as the first Chinese carmaker to do so. Changan has plans to shift all its domestic models from internal combustion engines to electric motors by 2025.
Until now, this is the only joint venture that has been inked between a local assembler and an OEM under the Auto Development Policy 2016-21. Changan has selected Pakistan as the base country for right-hand drive vehicles (RHD) to export to RHD countries. Without a doubt, this venture will prove to be a cornerstone in the development of Pakistan's auto industry.
When CPEC was announced, some would wonder what CPEC will do for Pakistan? Well, this joint venture is a shining example of what to expect from CPEC. This venture will be a flagship venture under the CPEC as it will transfer the state-of-the-art technology to Pakistan from China.
During our 5-day trip to Chongqing, we have collected many instances which we would like to share with our readers who will be pleasantly surprised as to how much the Chinese automobile industry has progressed in the last couple of decades. We've got some exclusive interviews with Changan engineers to elaborate on the advancements the company has achieved. And yes, there will be some great looking and exciting cars along the way as well. So stay tuned to PakWheels for an exclusive scoop of Changan in China.