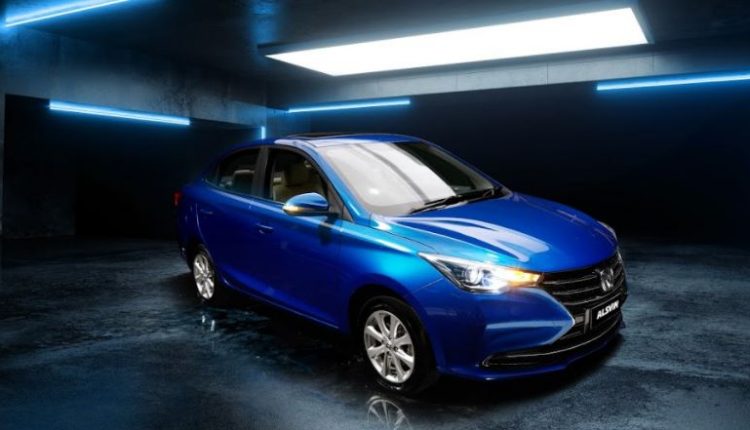 Changan Takes Steps to Tackle 'ON Money' on Alsvin
Changan Master Motors has decided to take serious steps to tackle 'ON Money' issue on Alsvin booking. In a statement, the company said it has noticed some individuals are trying to sell their bookings on 'Premium'. "We not only discourage the 'Premium' practice but also to take 'No Part' in such acts, the company said.
To counter the practice, the company has taken following steps:
Changan will only issue an invoice and deliver the car to the person whose CNIC was used for booking, and the Pay Order (PO) was made for his/her account.

The company will not accept payment if "on A/C of customer name" on the PO is different from Pre-Order Booking (PBO).
In that case, the company will not be responsible for any financial loss caused by such malpractice.
The company further stated that it requests its customers to wait for reopening of the bookings.

Alsvin Booking Closed: 
Earlier this month, Changan Master Motor closed the booking of recently-launched Changan Alsvin.  As per a company statement, the sedan is "fully booked till June by our genuine customers." The statement further read Changan is not taking any new bookings to avoid long delivery lead time. 
"Please refrain from making any payments to anyone promising an early delivery," the company said. Changan further noted that it would reopen the booking soon. 
Booking Closed on First Day of Opening: 
It is pertinent to mention that Changan closed the booking the very day, opened for public. In an earlier notification, the company announced that booking for the public would be opened on January 14th.
Earlier, there was a pre-booking of 1000 customers who won the lucky draw, between January 11th and 13th. The question arises, were dealers taking bookings for individuals on these dates? Because yesterday, when people reached the dealership with bank drafts, several dealers told them NO BOOKINGS. As per reports, this happened just after a couple of hours of opening of the company's dealerships.
So, should we expect a price increase after this move? Another major question arises, wouldn't it encourage 'ON Money' on Alsvin?