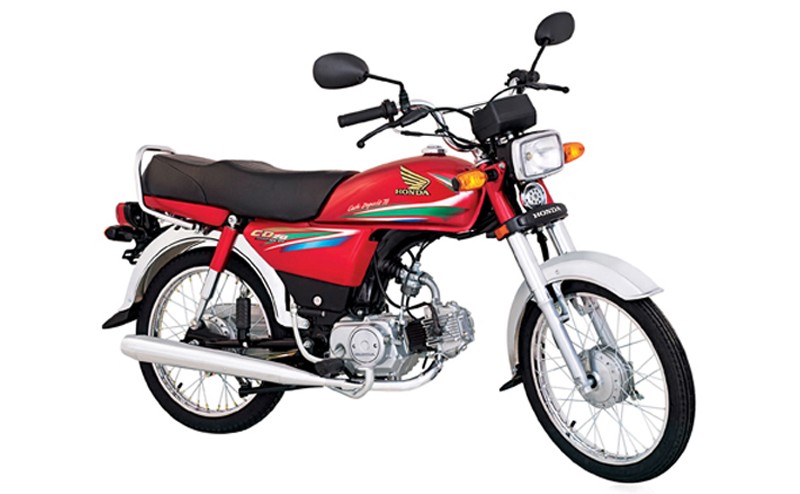 Atlas Honda Bikes – 2nd Price Hike in One month
Atlas Honda Bikes have seen a second price hike in single month of January 2021. According to notifications by Honda dealerships, the prices have been hiked up to Rs3,400. As per the notification, the new price of Honda CD70 is Rs81,900, against its old Rs79, 500, meaning the bike has seen a jump of Rs2,400. 
Furthermore, after a price increase of Rs3,000, the new rate of Honda CG125 is Rs1,34,900, against its old price of Rs1,31, 900. Meanwhile, CD 70 Dream has also seen a jump of Rs2,400, and now it will cost Rs87,900. Moreover, the new CG 125 SE price is Rs1,629,00, as the bike has seen a hike of Rs3,400. 
The prices of CB 125 F and CB 150 F have also been increased by Rs3,400 and now cost Rs1,95,900 and Rs2,50,900, respectively.  
The new prices will be implemented from February 1st, 2021.
First Price Hikes in January: 
While people wished each other a happy new year, Atlas Honda jinxed it. The company announced up to Rs. 3,000 increase in its bike prices. Ergo, Honda bikes got pricier starting January 4th 2021.
Price Hike by Atlas Honda
After +1,000 in its old price of Rs. 76,900, the Honda CD70 costs Rs.79,500. On the other hand, the CD70 Dream got a price jump of 3,000 rupees and costs Rs. 85,500. Honda Pridor and CG125 both got Rs2,000 inflation, making their prices Rs. 110,500, and Rs. 131,900, respectively. Lastly, the price of the Honda CG-125SE went up to Rs. 159,500 as a result of 2,600 rupees addition in its old price of Rs. 156,900.
There is no apparent reason why this second price increases, as the US dollar is stable in the local market. The companies have been increased the prices of bikes repeatedly for the last couple of years, making it harder to buy them.
What are your thoughts about this second price increase by Honda Atlas? Share your thoughts in the comments section.
For more news, views and reviews, keep visiting PakWheels Blog.