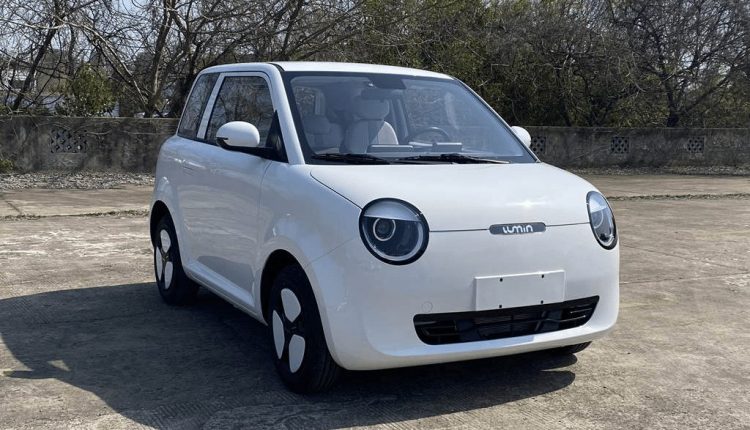 Changan's First Mini EV 'Lumin Corn' is Coming Soon
Remember the Wuling Hongguang Mini EV that Javed Afridi once teased for Pakistan under 1 million rupees? The same Chinese electric car that crushed Tesla's fancy electric vehicles with its record sales? Yeah, that's the one. Now the number one EV in China is getting serious competition from Changan Lumin Corn, coming to town very soon.
Changan Lumin Corn
Not too long ago, Changan introduced its premium EV brand called Avatr, which is Changan's joint venture with Huawei and CATL. After unveiling an electric coupe-SUV, Avatr 11, Avatr is now working on a mini electric hatchback, Avatr Lumin Corn.
According to Chinese media reports, the Lumin Corn mini EV is coming in two variants. One is powered with a 35 kW LFP battery from CATL that generates 48 horsepower and has a range of up to 210 kilometres. The other is powered with a 30 kW LFP battery from Gotion Hightech that generates 41 horsepower and has a range of up to 150 kilometres. Both variants will have a top speed of 101 km/h.
Changan has shared an animation video to reveal the Lumin Corn on its official social media channels. In the video, we can see the quirky details about the car's exterior and interior. There are two doors, four seats, circular LED lights, pop-out door handles, engine push start, an infotainment screen, an LCD metre, a climate control system, a flat bottom steering wheel, and more.
Other than the Wuling Hongguang Mini EV, Changan Lumin Corn will also compete with other Chinese electric hatchbacks, Chery QQ Ice Cream, Chery eQ1, and Baojun KiWi EV. 
Seeing how popular these other mini EVs are in China, the upcoming Changan mini EV has a lot of potential. Let's see when the Lumin Corn hits the Chinese market and what kind of response it gets from the buyers.