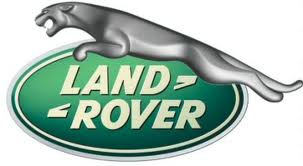 Chery will build Jaguars and Land Rovers in China
The reason it makes it such an interesting news for us is the fact that Chery almost failed in this country citing poor quality. It was a norm here to call anything Chinese of poor quality although Chery wasn't, and people who owned Chery were quite pleased with it and now, Chery and Jaguar Land Rover have signed up a joint venture which will give rights to Chery to build and sell Jaguars and Land Rovers in China.
Unlike other joint ventures take quite a bit longer, it took only seven months to get the joint venture approved from the Government as Chery released this statement,"Chery was familiar with the approval procedure and did not waste time".
The joint venture will include the establishment of an R&D centre and a manufacturing unit at Changshu in the eastern province of Jiangsu. The facilities are expected to start operations in 2014.  Under the JV, 1.3 lac vehicles will be produced, of which most are expected to be Jaguar and Land Rover models, both of which are extremely popular in China. JLR will also work on co-branded cars, as it is part of the mandate for setting up a facility in China. So a Chery Jaguar or Land Rover is also possible under the agreement.