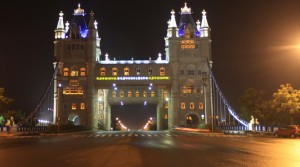 China builds a replica of London's Tower Bridge
China has been at forefront of international bashing when it comes to the replica market but while we, in the automotive world remained focused at the cars China was copying, we didn't get a chance to see the copy of Eiffel Tower they've created nor did we get to know that they've even copied the whole Hallstatt Village which is originally in Austria, and also included in the list of UNESCO Heritage Sites.
Both these fine copies weren't automotive related so obviously, we didn't report it to you but when we saw the famous Tower Bridge in China, we couldn't help but mention to you.
The copy of Tower Bridge has been made in the city of Suzhou, where, other than the Tower Bridge, 24 international bridges have been made as Chinacartimes.com reports.
So good news, pretty soon, all the beautiful, timeless structures and scenery for which you go to European and other countries will be available in one single basket.