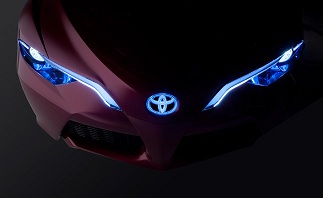 Next Toyota Supra might be based on BMW 6 series chassis
The first thing to come out of Toyota and BMW's relationship are rumors, lots of them and this news item marks the beginning of the rumor mill as everyone is more than just hasty to know what will be the next sports car that Toyota's President, Akio Toyoda recently talked about.
The internet and the enthusiasts are longing for the next Toyota Supra and there have been quite a lot concepts and teasers released on the internet in the past couple of years.
Easily the most titillating news bite is that the model could be a successor to the Toyota Supra, based on the current BMW 6 Series chassis according to one source.
According to a senior manager at BMW, this cooperation will differ from the Toyota-Subaru plan in that both cars will retain their own character, a strong hint that they may look little alike. According to that BMW source the vehicle, "will be a sustainable sports car with environmentally friendly technology."
There's also speculation that the joint project could be a version of the BMW i8, which could lend its powertrain to the Lexus LF-LC concept.
The collaboration between the two giants have just initiated, and already we have a rumor about the car the internet wants to come out of this relationship so we advise you to stay calm until an official tells us about what the future has in store for the world to embrace.