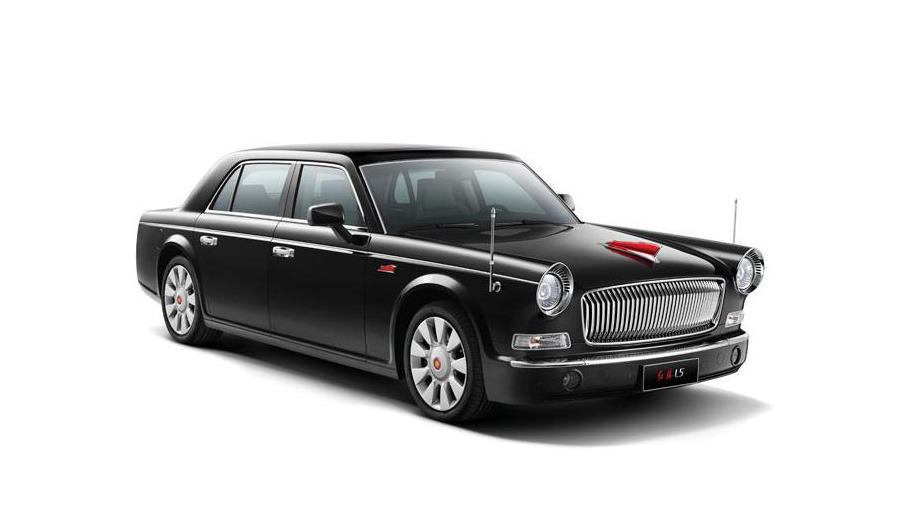 This is China's most expensive car
At first glance, you would be exposed to pretty blatant hints of Rolls Royce Phantom and then the front of a Hindustan Ambassador, hilarity ensues. Until, you get to know that this luxury yacht for the road is China's most expensive car at 803,300 USD.
So, you're a patriotic wealthy Chinese businessman or a party official and you can't afford to be seen in Western luxury so you naturally need a local car but one which rivals the luxury and comfort of Rolls Royce and S-Class. Worry no more, you now have the Hongqi (which means Red Flag) L5.
This luxury limo is made by China's oldest automotive company, FAW, which has a presence in Pakistan as well, The Hongqi L5 was recently revealed at the Beijing Auto Show where an anonymous wealthy individual paid a reported 5 million yuan, or about 803,300 USD which makes it China's most expensive car.
The previous version of the L5 was L9, which was circulated on the web as Phantom's rip-off and the L5 is a revised version at the rich and patriotic Chinese. Hongqi means Red Flag, which is the most recognizable symbol of Chinese Communist Party.
It is powered by a massive 6 liter V12 engine which is 20 feet long and weighs 7,000 pounds and produces 408 horsepower and 405 pound-feet of torque to move China's elite around.