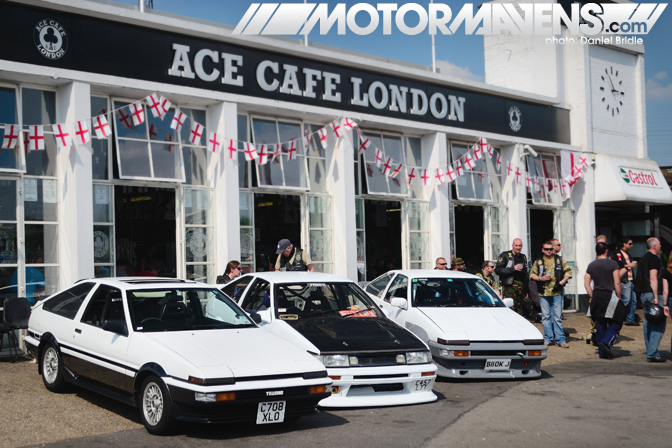 Classic Toyotas meet at Ace Café, London
Our small yet happy home, Pakwheels has been in my opinion – the largest event organization of its type in Pakistan which operates out of its members. There is no CEO, no managers or anything of that sort. Members fuelled with mutual passion and enthusiasm try their level best to connect with each other in all parts of Pakistan.
There have been a lot of block buster shows organized by the members not for any financial gain but the sheer enthusiasm of meeting new cult auto enthusiast and to explore each other's knowledge. Visit the sub forums "Get Togethers / Motor Shows / Motor Sports" & "4X4 Clubs / Off Roaders / SUV" to see photos from these shows organized by PW members .
From vintage car meets to car audio competitions to reborn Honda Civic meets. There has been organized all without any complaints. The criticism generated was used in the next meet and new set of criticism was generated improvising the next even more. One happy family isn't it?
On 25th of April, the Ace Café in London played host to the first ever Retro Toyota Gathering which was organized by The Corolla Brotherhood. Apart from Toyota AE86s, there were (1979-84) Corolla KE70s, KP60 (1979-84) Starlets, MS75 (1967-71) Toyota Crown Coupe and (1977-81) RA24 Celica. Moreover, cars from all over Europe were present in the gathering not just from the UK.
There were just about 30 classic Toyota present in the meet, but in Pakistan, there are many more then that with restoration so good that Toyota is put to shame. Considering the small number of classic Toyotas in UK, but still they were the first to organize this meet whereas Pakwheels should've done it before as the love for classic Toyotas flourishes the max in Pakistan and nowhere else.