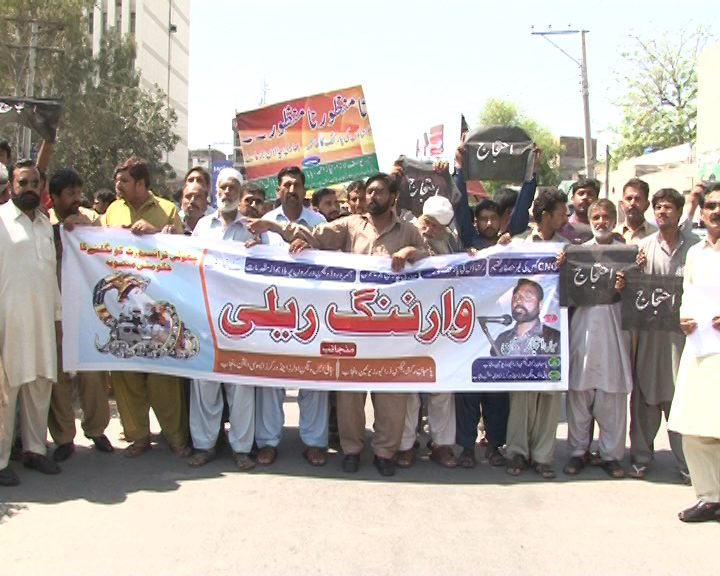 If CNG supply can continue for Metro Bus, than why not for others?!
PakWheels' Exclusive: Problems with public transportation and its irregularities are common in Pakistan. Major cities are dealing with severe traffic and transportation issues. Is there any spark you see to rehabilitate our public transportation? After Metro bus service in Lahore, some of the difficulties may get resolved, although other sources of public transportation are having set backs like; Taxies, Rikshaws, Urban transportation, Qingqis, etc.
Pasaban Rikshaw Taxi drivers union of Punjab highlighted some of their core issues while, protesting in Faisalabad. They protested by arranging a "Warning Rally" against CNG Shortage and its unjustified division and No Rikshaw parking areas and loads of heavy challans by traffic police.
The Warning Rally began from Chaniot Bazaar and ended at station square. Hundreds of Rikshaw drivers with their three wheeler vehicles participated in the rally. Members of union demanded that CNG continues supply to metro bus service having no troubles while they are facing severe financial crises due to non acceptable CNG schedule for other transportation that is only seven hours a day. They also demanded to facilitate them with proper parking areas and Riskhaw stops where drivers can manage their daily routine without having any traffic troubles.
Heavy traffic challans on Riskhaw drivers are affecting their daily wages badly. They appealed to traffic police to categorize the Challans with vehicle sizes. While, Traffic wardens don't hesitate to charge them high fines.
The warning rally by Pasaban Rikshaw Taxi drivers' unions of Punjab, made severe traffic jams on major roads from GTS square to AbdullahPur Bridge. Traffic instability should be resolved on prior levels, if the roads get blocked each day, the situation may born many more hurdles and difficulties for public.
Perhaps, the traffic police of Faisalabad has organized many awareness programs in the past few years but the implementation and safety requirements need to be fulfilled. Flow of traffic without any interruption should be guaranteed by them.
Rikshaw as a public transportation has a historical significance in our traffic books. Many people relate to this business and running their homes through income generated through these rickshaws. If they would get proper direction by regulatory authority then they can play a good role in district economy.