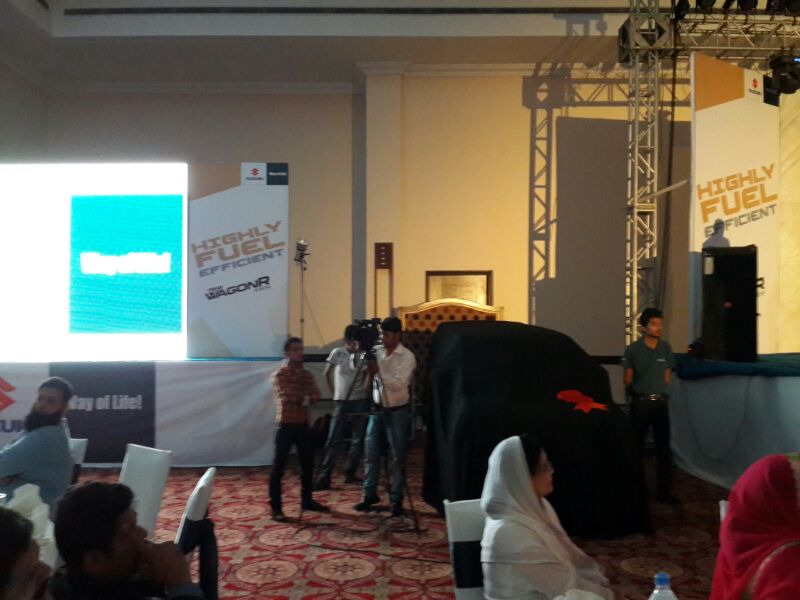 Team PakWheels at the Suzuki Wagon R launch event
Suzuki Wagon R launch event is currently ongong in Lahore but Suzuki officials are saying that the launch and unveil will have to face a little delay due to the rain in Lahore has made it difficult for some guests to reach.
Stay tuned to PakWheels for update on the blog even though we know which model of Wagon R they unveiling.
Update: Pak Suzuki revealed the following at the event:
There would be three variants of Wagon R; VX, VXR and VXL.
Prices would be as followed:
VX: 899,000
VXR: 1,049,000
VXL: 1,089,000
Whereas the R in the name stands for revolutionary and relaxing, meanwhile the engine is a K Series 1,000 cc engine which is being used in India and Japan and is quite a popular one. Dealerships around the country would offer test drives of the vehicle to everyone from tomorrow.
The launch video of the Wagon R is surprisingly, in 3D.