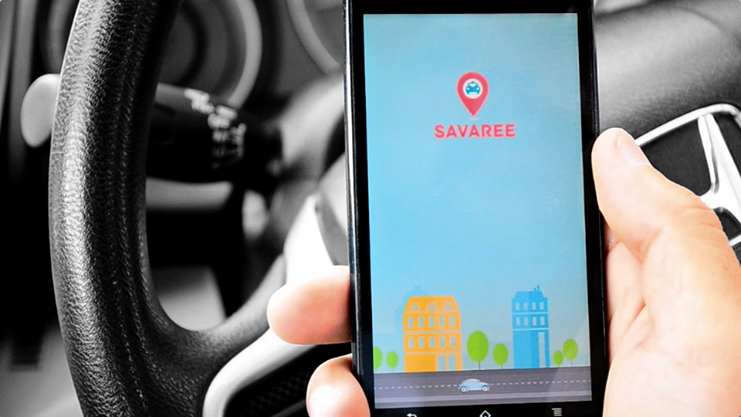 Savaree is a car sharing app for Pakistan
Public transport is a mess in Pakistan, whether it be any city in the entire country. Things got even worse after the government introduced CNG holidays and then came the death-traps also known as Qingqis; which miraculously carry 8 people including the driver despite the small 70cc motorcycle which pulls them. No brake upgrades, etc nor, do the operators have given much thought about driver training.
When I first began working, the good thing was that I lived in a neighborhood in Karachi which mostly had middle and upper-middle class people, which meant that 80% of my colleagues lived either in my area, or had to pass through my area so we always shared cars. We didn't share the cost because obviously, we loved to tell them how we wouldn't have charged from our interning juniors and they are like big brothers to us, etc etc, we just made them too embarrassed to even utter such thoughts but it was mostly the people who were good.
That is the highlight of that office frankly, we had plenty of options, if we're getting late, we had atleast three to four people to pick us up, have to go early, no problem. But the thing is, everyone knew each other personally, or even sometime we didn't know someone personally, but we hitched with them because someone referred us to him. So what if you don't know anyone? Country's predicament security condition keeps everyone suspicious about unacquainted people. Will car sharing through a mobile appp work then?
Savaree is an initiative taken by LUMS' students and aims to help people overcome the menace of public transport and actually, hitch those with cars, with those that don't have them. The idea is simple; you have a car, and you're going through a particular route to somewhere, and in this country of 20 crore people, there is a massive chance that atleast few others are traveling through that route as well to either different destination on the route or, to the same destination. All both of you have to do is log on, driver shares their route details and the app tells those without cars about them so everybody's happy.
However, even the people who founded Savaree know that people wouldn't trust on what is essentially a social app hitching people up for ride, unknown people when Facebook has been used for kidnapping. No thank you sir.
Talking to Express Tribune, a co-founder of the app, Qasim Zafar said, "Carpooling isn't very popular in Pakistan, mostly because most of us live in fear and suspicion," adding further, "But carpooling with a colleague or a classmate at the university puts a lot of fears to rest."
Currently, users have to give in their National Identity Card Numbers to the app and hopes to forming some sort of partnership with NADRA to verify all the users.
The Savaree team plans on taking this app to organizations and universities, where carpooling can be less scary amongst people which can introduce themselves to each other properly to get acquainted with other carpoolers who can choose whether they want a public or a private ride. Later on, they also plan to introduce a fare system which can be pursued by mutual agreement between drivers and passengers.
This is a promising idea which is currently being tested in LUMS and the developers plan to extend it to other organizations and universities but if executed correctly and kept clean of kidnappers, it would work rather well.
Here's a video of Savaree saving a damsel in distress.
The app can be download at Google Play store for free.