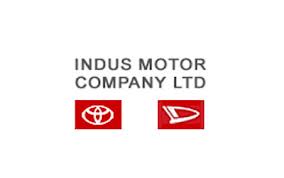 Competition Commission of Pakistan initiates an inquiry into Indus Motors' business practices
After receiving complaints of 'excessively vague nature of purchase contracts' on Indus Motors', the Competition Commission of Pakistan has launched an inquiry.
Talking with Express Tribune, an anonymous source stated that Indus Motor was abusing its dominant position in the market and was treating its clients 'unfairly' and the price at which the booking orders are placed is changed randomly without any notification or reason and the buyers are forced to pay high prices.
Booking orders are too vague that the buyer is not sure about the exact price and delivery date and the company also recovers the cancellation charges.
In Japan, the market dynamics are completely opposite to those of Pakistan, the consumers are the dominant players of the sector instead of the manufacture.
Although Competition Commission of Pakistan (CCP) has failed to collect the fines imposed on various companies in the past but if the inquiry completes and Indus Motors has been found guilty of the charges, than Under the Competition Act, 2010, Indus Motors' may have to pay penalties of up to Rs75 million or 10% of the turnover, whichever is higher.
Even though the inquiry is initiated at a time when car imports are rising and buyers are favoring them, while Indus Motors is shut down temporarily due to its own incompetence, the inquiry has however come as a relief for consumers after years of protesting and showing their disapproval of the exorbitant high prices.