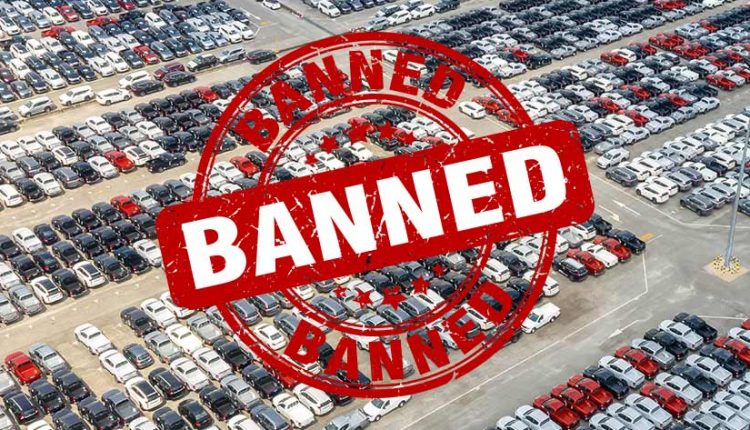 The new government is taking a shot at saving the crippling economy of the country. In an extreme measure to control the rising import bill, the government has issued a complete ban on the import of nearly 800 items in 33 categories. Used and new cars are among the banned items. 
Information Minister Marriyum Aurangzeb says this is an emergency situation, and Pakistanis have to make sacrifices and cut down their dependency on imports. She claims that this move will save the country $500 million monthly. 
CBU Car Imports
The government has banned the import of all used and new CBU (Completely Built-Up) cars under the SRO598. Only commercial vehicles import will be allowed. No more luxury or passenger vehicles to enter the country's borders. 
The ban will also affect the already booked cars with delivery times later than May 19, 2022. Only the vehicles, that have Bill of Lading (BL) before 19th May, will be cleared. 
CKD Kits Imports
The government mulling to increase the duties on the import of CKD (Completely Knocked-Down) kits for the local assembly of cars. Reports say that the authorities have proposed to increase Regulatory Duty on cars above 1,000cc or 1,300cc cars to 100% from the current 70%. The decision is still pending on the ministry's end; we'll get confirmation soon. 
This complete ban on CBU imports will affect the luxury car brands Audi, BMW, Mercedes-Benz, and Porsche. Companies like Haval, MG, Toyota, and others selling imported cars in Pakistan will also lose their sales. 
On the other hand, the increased duty on CKD kits will increase the prices of all locally assembled cars, making them further away from the common man's reach. Let's see what the government decides to do with the RD on the import of CKD car kits. Meanwhile, share your thoughts on the CBU car import ban and join the conversation in the comments.