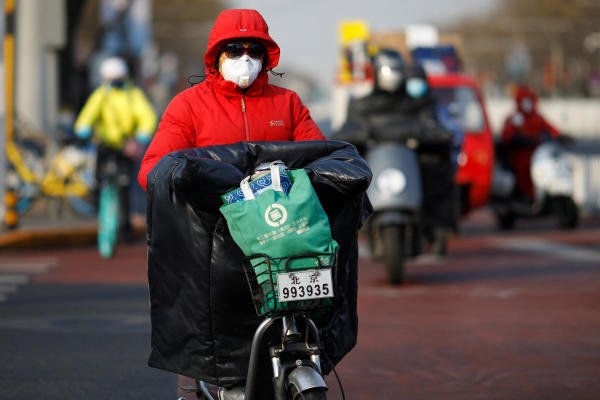 Coronavirus: Follow these safety measures while commuting!
Like rest of the world, Coronavirus is wrecking a havoc in Pakistan. The country has recorded 188,336 infections across the country so far. According to the government, 3,775 people have died due to this virus.
The country's two largest provinces by population, Punjab and Sindh, have recorded highest number of infections. Both, provincial and federal governments have taken several steps to counter this deadly virus. Meanwhile, Prime Minister Imran Khan has warned that during June and July, the disease will reach at its peak. Henceforth everyone of us has to remain safe, while following precautionary measures and social distancing.
Coronavirus started spreading from Wuhan, China, and so far, it has affected more than 4.7 million people in different parts of the world. The virus has also resulted in the death of more than 477,000 people so far. Other countries, including Iran, Afghanistan, Italy, Brazil, United States, UK, Germany and Middle East, have also reported the positive cases of Coronavirus.
Precautionary Measures:
In such a situation, it has become essential to adopt precautionary measures, especially while traveling. It's not only important to save you only but to contribute in controlling the rapid spread of the virus in Pakistan. In case you're commuting on a motorbike or a car, it's important to follow these preventive measures to stay safe from the lethal virus outbreak.
Avoid unnecessary travel to markets, malls, etc.
Wear a mask while traveling 
Maintain personal hygiene.
Wash hands and face properly at regular intervals
Maintain social distance
Keep a hand sanitizer with you while you travel. Use it once your hands come in contact with the currency notes.
Avoid contact with anything at public places which might be contaminated
Avoid traveling on public transport
Use helmets while commuting on motorbikes
Avoid eating improperly cooked meat from the hotels
Avoid touching your eye, nose or mouth with unwashed hands
Pakistan has faced shortage of medicines, medical equipment on multiple occasions, since this pandemic broke out.
It's important for the government to play its role in ensuring the availability of protective equipment in the market at a reasonable rate to help save people from getting affected by the Coronavirus. The outbreak of the lethal virus is immense, and as a responsible citizen, we need to follow the precautionary instructions to keep the fellow citizens safe as well.
That's it from our side for now. Stay tuned to PakWheels blog for any more precautionary tips while commuting. Drop your thoughts in the comments section below.