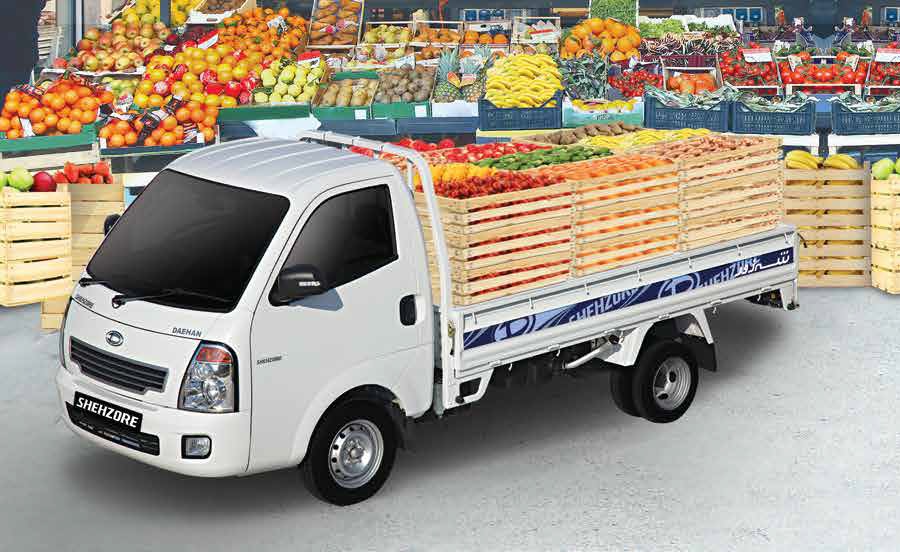 Dewan Motors in collaboration with Daehan Motors Co. Ltd launched the all-new Shehzore in Pakistan in a bid to attract more consumers. However, now it seems that it would face some serious competition from Hyundai-Nishat's pickup truck, as the actual Hyundai H-100 loader as the company is planning to launch its pickup shortly.
Hyundai Nishat Motor Pakistan has posted its statement against the newly launched Daehan Shehzore calling it Chinese replica and a fake product. The Facebook post of the company reads as follow:
"A TV commercial being aired these is of 'Daehan Shehzore' which is Chinese replica of our original Hyundai H-100. That is why it is not called 'Hyundai Shehzore' anymore! It's a fake product and has no relation with Original Hyundai H-100 which we will be launching soon."

It is to be noted here that previously Dewan launched Shehzore pickup truck in collaboration with Hyundai before it was discontinued in 2010. The vehicle was very popular back in the day. And now since Hyundai Nishat is also bringing its loader, let's see which company's pickup truck gets the attention of Pakistani auto consumers. Daehan Shehzore is using Hyundai's engine, but the platform is sourced from China. While it is revealed to us that the upcoming H-100 will also be using Hyundai's engine and transmission.
The only minor difference between the two pickups would be the features. According to an industry analyst, Hyundai has committed to Nishat Motors that Dewan-Daehan will not be getting any engines in the future as they are selling fake replicas and also Nishat is now the official partner and assembler of Hyundai in Pakistan.
Moving onward, as we researched for the story we stumbled upon this revelation that Nishat was thinking of fighting the legal battle with Dewan-Daehan as they have copied their product. However, till now no progress has been made in this regard.
The company while responding to the question asked on social media said:
"Since the product design is a replica of our Hyundai H-100 and Body was made in China without having any license agreement with Hyundai Motor South Korea. It is, by all means, a counterfeit product."
Furthermore, the management of Hyundai-Nishat says that Dewan-Daehan's product will not perform well as they have without any permission deliberately and explicitly copied their vehicle, and possibly without any proper research and development.
One important thing to mention here is that Daehan is a Vietnamese company. The product which Dewan and Daehan are offering is not a Chinese product, as Daehan has headquartered in Ho Chi Minh City, Vietnam. One can argue it is basically a Vietnamese vehicle.
Let's see how events unfold until next time stay tuned to PakWheels.com for more updates.