The Toyota Supra is arguably one of the most anticipated cars of the decade. Rumours have been floating around for years at this point about how Toyota may redefine the Sports Car segment with a new Supra. We've seen renders ranging all the way from the vehicle potentially having a mid-engined track focused setup all the way to having a front engined rear drive GT layout.
Also Read: Toyota Supra and BMW Z4 replacement will be launched in 2018
Toyota partnered with BMW on this project where both companies agreed to build a platform upon which BMW would base their brand new Z4 roadster on and Toyota would base their brand new Supra on. Though while it has been months since BMW took the covers off their Z4 concept car, Toyota still hasn't revealed anything as of yet about the Supra's design or even layout. Because of this, the Supra has flown pretty much under the radar for the past few months, that is until just a few days ago rumours started to float around that the new Supra might not be offered with a manual transmission, and it looks like those rumours might have been true all along.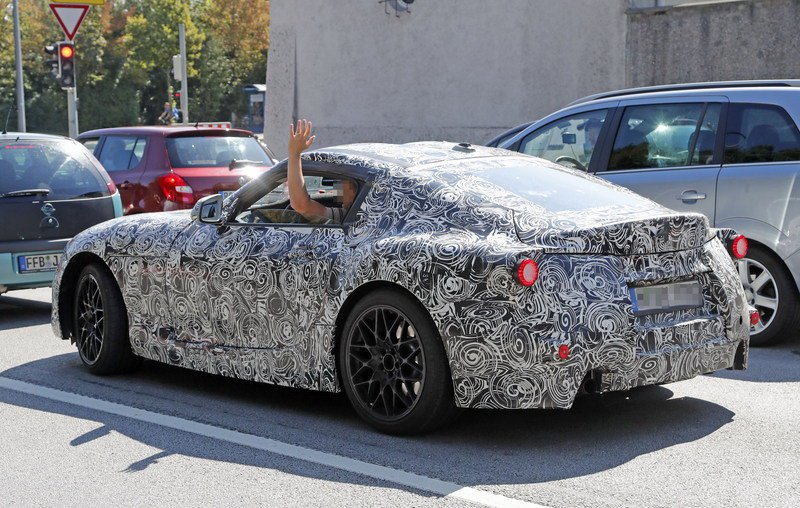 In a recent interview with Japan's Infoseek, Toyota's chief engineer Tetsuya Tada, the man responsible for the much loved Toyota GT86, said that a manual gearbox is currently not being considered for the reborn Supra. Tetsuya argued that the engine being used in the Supra produces such a high amount of torque manually shifting gears would "feel worse," and this is why currently there are no plans to release a manual transmission Toyota Supra. A moment of silence for such tragic news.
This comes as a bit of a shocker as BMW is still sticking with the manual transmission for their brand new Z4 in order to appease purists. The Z4 and the Supra are not only rumored to share the same platform but also the same engine, a 3.0 liter turbocharged straight six, so it comes as a bit of a surprise that Toyota who has so graciously stuck with the manual transmission in their enthusiast cars such as the Toyota GT86 decided not to go for a manual transmission.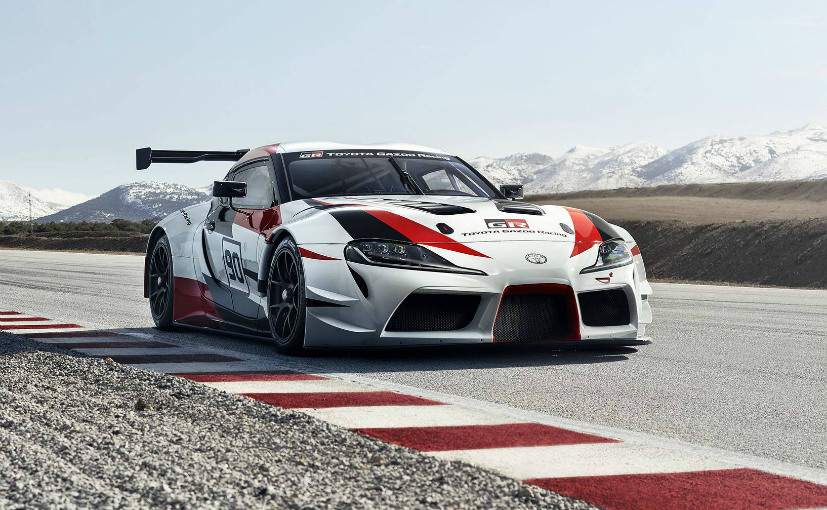 While the new BMW Z4 is expected to be a great driver's car, still it won't be a full-on track weapon; instead, it'll cater more to the GT market. Toyota has a different plan for the Supra though, with the Supra in place of the manual will be a standard dual-clutch transmission with which Toyota hopes to take on the likes of cars like Porsche's incredible 718 Cayman S, and it got the numbers to back it up. Power is expected to be around the 450bhp mark from the inline-6 engine mated to the previously discussed dual clutch transmission that will not only feature lightning fast shift times but will also supposedly be mounted in the rear for a perfect 50:50 weight distribution. Toyota's vision for the Supra seems to be fixated on Porsche for the moment, Tetsuya himself stated that Porsche's are great cars to drive and they handle like almost nothing else on the road, and the main reference for the design and development of the Supra has been Porsche from the start for.
Also Read: Can Toyota GT86 be the perfect sports car in Pakistan?
Even without the option for a manual transmission the Toyota Supra is shaping up to be an incredible machine. But while the BMW Z4 is expected to get its full unveiling in just a few months the Supra is expected to be revealed somewhere around the fall season at the Paris Motor Show at the beginning of October this year, though an online reveal could come even earlier than that. Toyota has said production will be limited to 10,000 units per year so it might not be a particularity easy car to get your hands on when it arrives either, best to try and book yours as soon as possible.