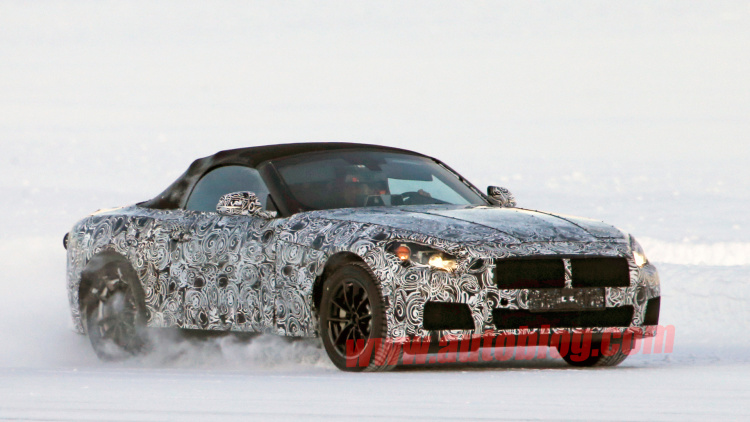 Toyota Supra And BMW Z4 Replacement Will Be Launched In 2018
It isn't a secret that Toyota and BMW are working on a car project together. Toyota is trying to make a replacement for its ever popular Toyota Supra whereas BMW is after the new Z4 replacement, the Z5. Toyota has already successfully made a car with Subaru, the 2-door GT86. At first, it might have looked strange, but after the launch of the new sports car, it seems like a no-brainer. Subaru brought the engine, and Toyota brought the chassis. And together they made a beautiful car.
Also Read: 2017 Alpina B7 Is A 600 BHP 7-Series That BMW Refused To Make
And now, Toyota is after another joint venture hoping to bring back something as notorious as the Supra vehicles. But this time, Toyota is bringing a suitcase full of cash, and BMW is bringing all the knowledge and the know-how. However, it has been revealed that both Toyota and BMW cars will look different physically. It is not just about rebadging the same car. Toyota might also launch a hybrid version of the same car.
The test mule was first spied in January 2016 on a cold, snowy night, but the location was unknown. But now it has been revealed that both automakers are working on a prototype in Austria. There are no precise details regarding the specs of the new roadster, but many auto journalists suspect the car to be equipped with a 6-cylinder engine that will be powering the rear wheels – typical BMW style.
Both cars (Toyota's and BMW's version) will be made by Magna Steyr, the Austrian automobile manufacturer based in Graz, and is expected to be launched in 2018.
Those headlight kind of remind me Honda S2000 headlights though!
Photo Courtesy: AutoBlog