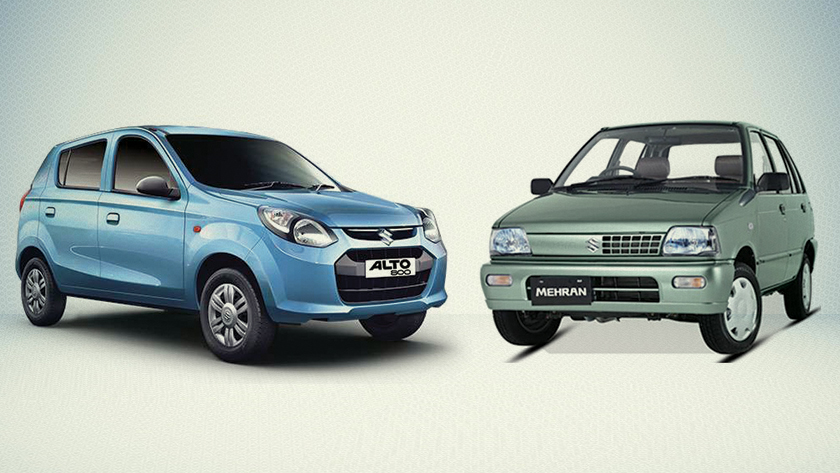 Pak Suzuki Mehran Vs Maruti Alto 800: But Do We Even Have A Market For Such Comparisons To Hold Value?
Suzuki Mehran, the cheapest available locally assembled car of Pakistan is actually a Suzuki Alto of 1980s. The base VX model of Mehran comes without an Air Conditioning system or airbags or anything that a basic twenty-first-century car offers globally, yet it costs 6.3 lac rupees to get one. In this article, I will compare the price and features of our Mehran with its equivalent in India, Suzuki Alto 800 with respect to the competition and market size of both the countries. Obviously, India is a huge market for not just cars but everything. Therefore, they have such wide variety in cars but I reckon, despite us not having the market-size, we can atleast step into the next century?
Also Check out: Suzuki Mehran 2018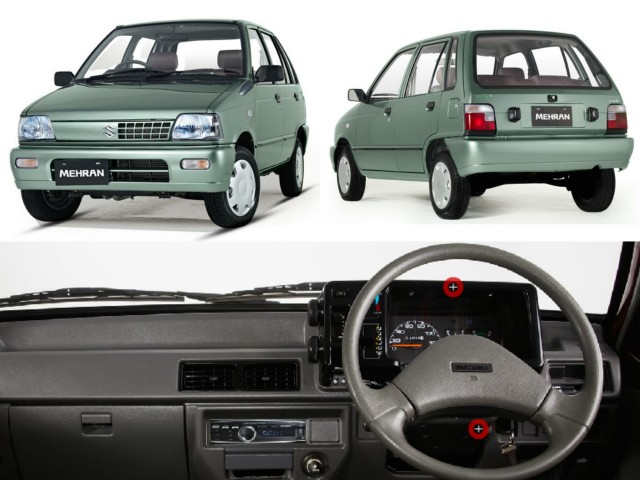 The price of Mehran starts from PKR 630,000 for the base variant VX, and goes all the way up to PKR 753,000 for the VXR CNG variant and don't forget that metallic color adds PKR 5000 to its price. The differences between VX and VXR model Mehran are a fabric interior for a vinyl interior, colored bumpers and air-conditioning. It's a second generation Alto of 1980s with a new grille and exterior lamps.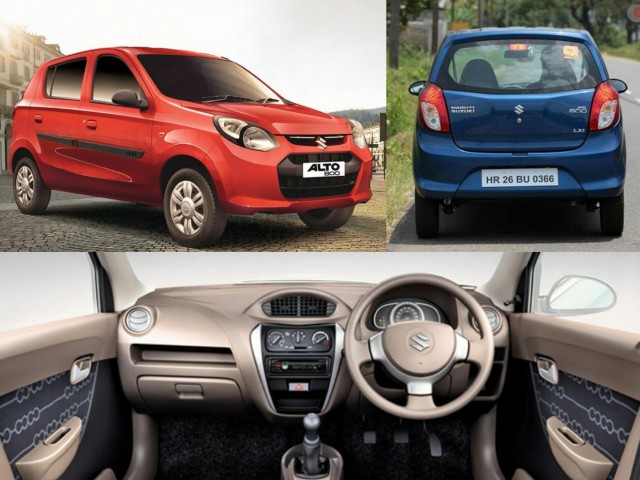 On the other hand, the base model of Alto 800, i.e. STD variant is priced at INR 256,634 which translates to PKR 400,000. The prices of Alto 800 go all the way up to INR 383,567 which equals to PKR 600,000 for the LXI CNG (O) variant. The STD variant of Alto 800 neither has air conditioning, nor it has air bags. However, LXI (O) variant of Alto 800 comes with air conditioning, fabric interior, driver airbag and central door locking. Moreover, it uses MacPherson Strut and gas filled shock absorbers for its suspension as opposed to our Mehran's obsolete leaf-spring rigid axle. Most importantly it's based on seventh generation Alto giving it exterior, interior, features and suspension of a 21st century 'Kei' car. In addition to this, any variant of an Alto 800 can get an airbag installed for only INR 6000 equivalent of PKR 9000; this is something Pak Suzuki should adopt.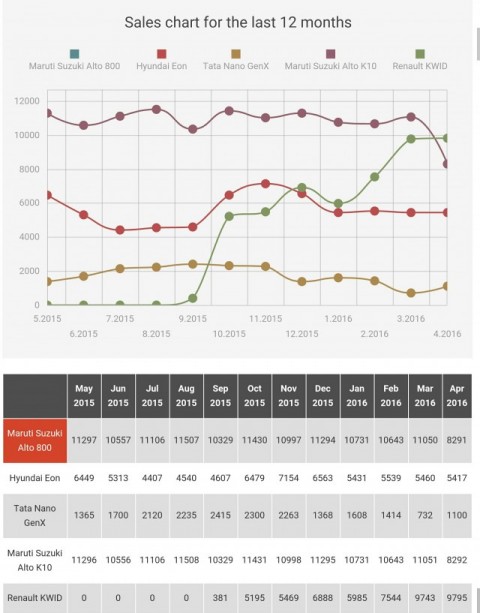 Suzuki Alto 800, which has long served as the people's car of India remains the top selling model of not only Maruti Suzuki but also of India's auto market as shown by the sales chart on the right. The low price of Alto 800 is not due to its lack of sales, the price of a product also depends largely upon the sheer volume of a market since a company which operates in a relatively small volume market needs to squeeze more profits to cover its expenses. In this case, Indian market represents a much higher volume when compared to Pakistani market.
According to PAMA, Pak Suzuki managed to sell only 3000 units of Mehran as compared to the Indian Maruti Suzuki, which sold 11000+ units of Alto 800 in India in March 2016 (refer to the sales figures on the right). This factor somewhat justifies the higher price tag of Suzuki Mehran.
With reports suggesting an imminent launch of the eighth generation Suzuki Alto to replace probably Mehran (unlikely), it remains to be seen whether the low sales of Mehran here are due to it being a 25 plus years old car and the non-existing new small cars segment in a poor country. With something new, the small cars category may ultimately see a boost, because before the new Corolla came out, Indus Motors was experiencing NPDs (Non-production days). In 2013, it had 53 non-production days and ever since the new Corolla happened in 2014, it is posting record sales and production.
So, if we can establish a connection here, a smaller volume market, or a bad economy alone can't be blamed for the automotive sector's poor performance, lack of new cars to excite customers does have an impact as well and it is time that they realize it and start populating their portfolios.