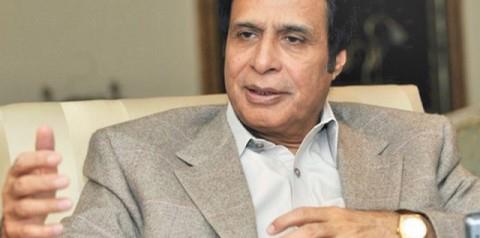 Daily Boost: Deputy PM Pervaiz Elahi resolves to fix imported cars problem in a week, Lamborghini Gallardo Spyder gets a facelift, New Baby Rolls Royce caught testing for speed and performance, and new Ferrari inches closer to debut
This is our new feature of Daily Boost series to save our readers time and give them all that's happening around the world on everything related to wheels.
Here's some boost to begin your morning with having a quick roundup on whats happening in the automotive world.
Boost 1.0: Taking notice of the ongoing brouhaha between government, local auto assemblers and car importers, Deputy Prime Minister and senior Minister for Industries Chaudhry Pervaiz Elahi said that the issue of used cars import will be resolved by next week.
"I have personally raised the issue with the Finance Ministry in the interest of domestic industry," he stated.
If Mr. Elahi has raised the issue in favor of the domestic auto industry than age of imported cars allowed will be slashed to three years from five and we will again be limited to only three cars; Corolla, Civic and Mehran.
Local auto industry should note that the lack of good vehicle portfolio is the reason of the slack in sales, not imported cars.
Boost 2.0: Italian automaker Lamborghini took it's time to unveil the Gallardo Spyder facelift after revealing the coupe Gallardo at this year's Paris Motor Show 2012. Gallardo was the former best choice of rappers and playboys around the world  but  now its place is taken by Ferrari 458 Spyder which is amazingly fast and eye blinking pretty while the Gallardo has also been pushed back by its parent company's Audi R8 Spyder which has got almost the same engine and power.  The Lamborghini Gallardo LP560-4 Spyder Facelift features a new front end with triangular and trapezoidal forms, which are divided by diagonal elements in body color and in black. To complete the new look larger air intakes have been created ahead of the front wheels. The new 19 inch Apollo polished alloy wheels are painted in Matt Black and feature precision-machined spokes in polished silver.
The new facelift Gallardo isn't exactly what the world was expecting given Lamborghini's aggressive styling.
Boost 3.0: Rolls Royce, the British automaker who is famous for making world's best chauffeur driven luxury saloons cars was recently caught testing the it's baby Rolls at the Nurburgring. A place which is popular amongst automakers for performance testing and times proven at the track become a significance for the car's image. Given the sales of the 4-dr sedan version of the Ghost, Rolls Royce has reportedly been working to make a 2-dr coupe version of the Ghost which is also reported to be more driver focused and most powerful Rolls Royce ever in the company's history. The Ghost coupe is likely to have around 600hp .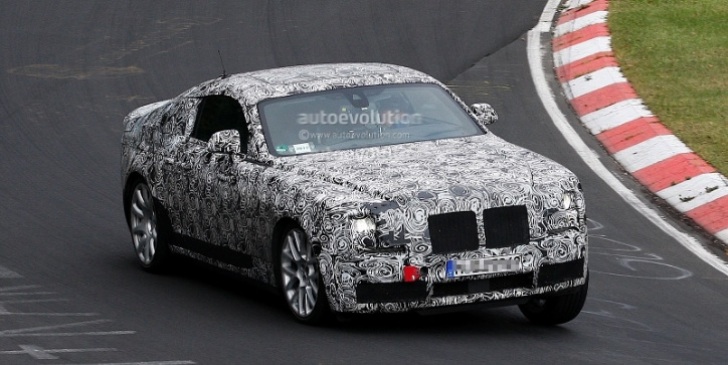 Boost 4.0:  Ferrari Enzo which was named after Enzo Ferrari himself was always expected to have a successor but the Enzo had set a precedent to break which required next generation technology and performance engineering so Ferrari took it's time and now is expected to debut Enzo's successor at the Detroit Auto Show 2013. Said to have 900+ hp produced by a 7.3-liter V12 engine connected to a kinetic energy recovery system (KERS) found in Formula One cars,  and something which will boost both performance and efficiency. It is a compromise by Ferrari  to avoid turbocharging. However last time when Ferrari turbocharged the F40, it was every kid's poster and dream car, and they had decided to sell only 350 pieces but they end up  selling 1315 car in the time of financial breakdown.
Boost 5.0: The most favorite program of every automotive enthusiast has been on a break this year except for one special that would be coming on torrents and BBC 2 very soon and that special this time would be celebrating the 50 years of Bond cars. Due to premiere on November 2nd, Richard Hammond will try to build a Bond car in budget and will also get behind the scenes of Bond car chases.
Fact of the day:
Here's one infographic to tell you all the facts about the parts that got together to make your car. Click on it for the larger version.