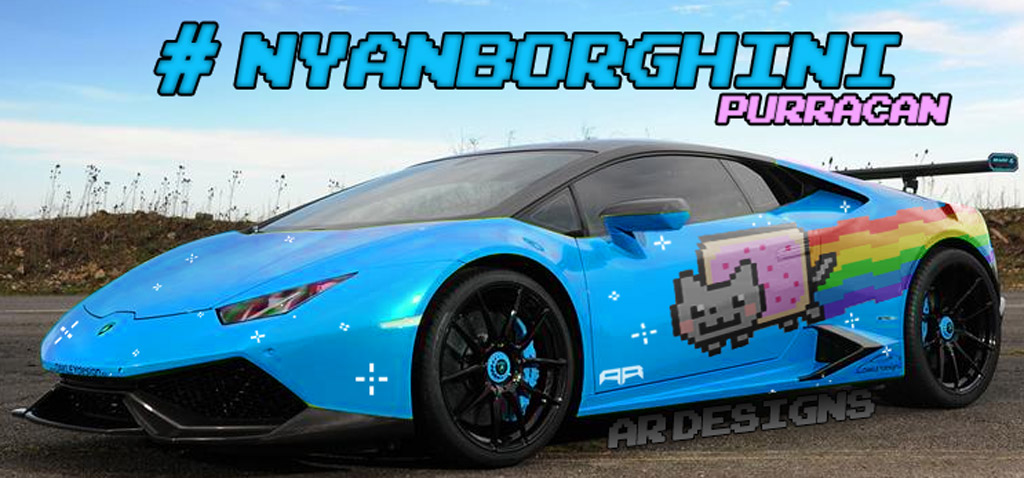 Deadmau5 Ceates Lamborghini "Purracan" To Humiliate Ferrari
If you're into EDM music than you've probably heard of a Canadian DJ called Joel Zimmerman a.k.a Deadmau5. Besides making music, Deadmua5 is at heart a true petrol head. He currently owns a Mclaren 650S, a Mclaren P1 and a Lamborghini Huracan which we're sure you'll agree with, that it is quite an impressive list of vehicles. Deadmau5 is also known for putting some insanely weird wraps on his cars and the love of wrapping his cars all came from a car he once used to own and love; a Ferrari 458 Spyder or better known as the "Purarri" pictured below.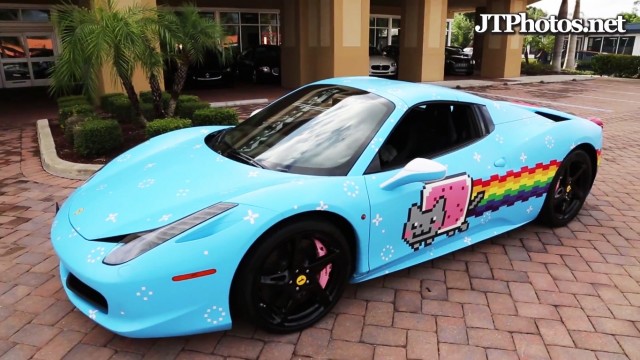 Now you may think that its a disgrace to put such a ludicrous wrap on a Ferrari 458 and it seems that Ferrari thought so too because soon after Deadmau5 showed off his "Purrari", he was sent a cease and desist letter by Ferrari to remove the wrap from his car. Ferrari apparently could not stand for their image to be portrayed in such a way and so Deadmau5 eventually had to remove the wrap from his car and ended up selling it. But that isn't the end of the story as it seems that Mr. Mau5 was determined to get back at Ferrari over this and so he went to Ferrari's biggest rival Lamborghini, bought himself a brand new Huracan and created the Nyanborghini Purracan.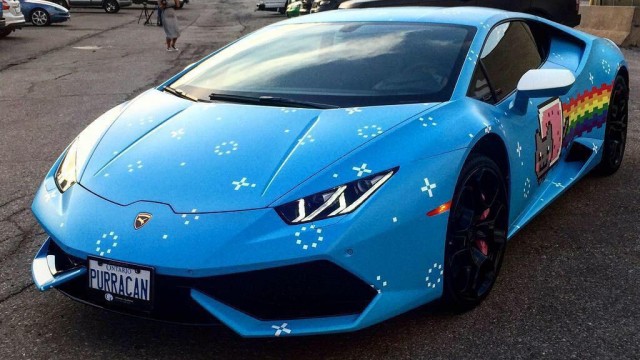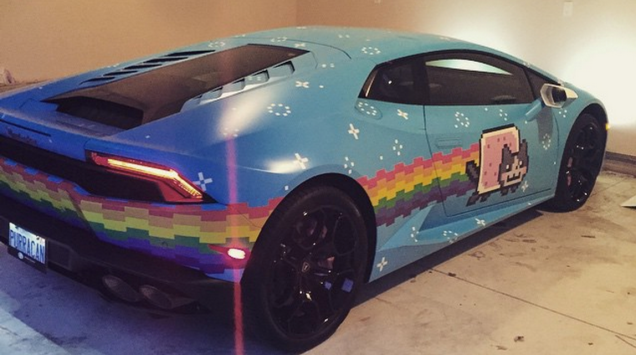 Looks like Deadmau5 went to great lengths to create his beloved Purracan. All in the effort to humiliate Ferrari over their cooperate pettiness and it does seem to have worked since its all the buzz these days in the car world. What do you think of Deadmau5s Purracan; do you love it or do you absolutely despise it?