Yes, you heard it right. Devel Motors has started the test phase of their 6×6 SUV Sixty in anticipation of the upcoming Ragnarok. Devel also showed-off the muscles of their beast in a drag race. Make a wild guess as to which car went up against the Devel Sixty 6-wheel drive?
A Mercedes-AMG GT. Yes, that happened. The premium Mercedes car vanished in a cloud of smoke as the Devel Sixty roared past the car. The company released a short video clip of the race where but did well in trying to hide the identity of the supercar that bit the dust in the race. However, thanks to Mo Vlogs, a separate video blogger who was sitting right next to the driver in the Mercedes AMG GT. The video by Mo Vlogs showed a closer look at Devel Sixty's power along with showing another drag race where the 6×6 beast outran a Mercedes G-Wagen.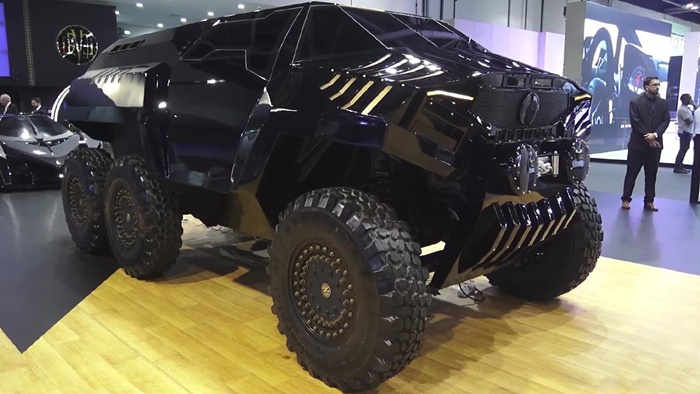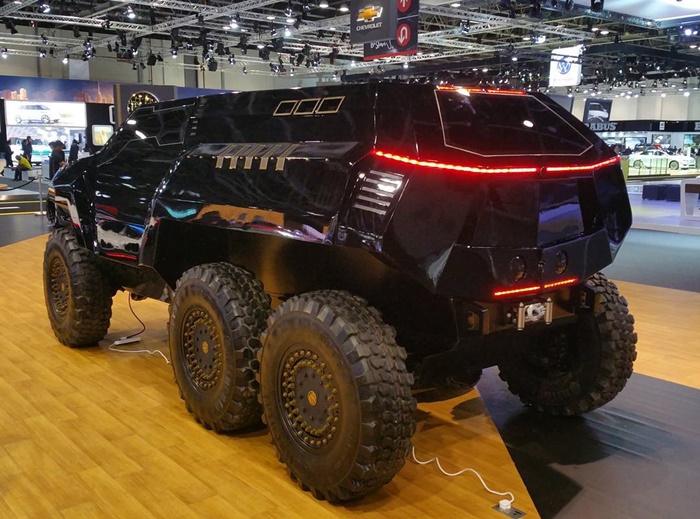 The 6-wheeler SUV was first shown off by Devel in Dubai last year. It was told that the Devel Sixty generates 720 horsepower and 737 pound-feet of torque, thanks to a mighty 6.7-liter diesel V8 engine that also happens to be turbocharged. The manufacturer claimed that the Sixty can hit from stationary to 60 miles per hour in 5.8 seconds. Pretty impressive for a dinosaur.
The comment that shined the brightest on this short video of the race posted by Devel remarked at the horrifying amount of smoke that came out of the exhausts by saying whether the SUV runs on coal. Another rhetorical comment said, "The aerodynamics of a fridge. The looks of an apocalyptic train. The smoke of a chimney." Impressively, Devel's PR team didn't hide behind their computer screens and the manufacturer responded by promising that the production version of the 6×6 SUV will be as fast as the concept version but will have a minimal smoke emission. Let's hope that Devel stays true to their word.
Devel has entered the spotlight after the release of this video but true car enthusiasts will know that Devel still has to fulfill a much more significant promise of producing a hyper-car whose engine generates 5,000 horsepower. Devel claims that the hypercar will be able to reach speeds of up to 310 mph. The hypercar is said to hide a 12.3-liter quad-turbo V16 engine under its hood.
Enjoy the video: