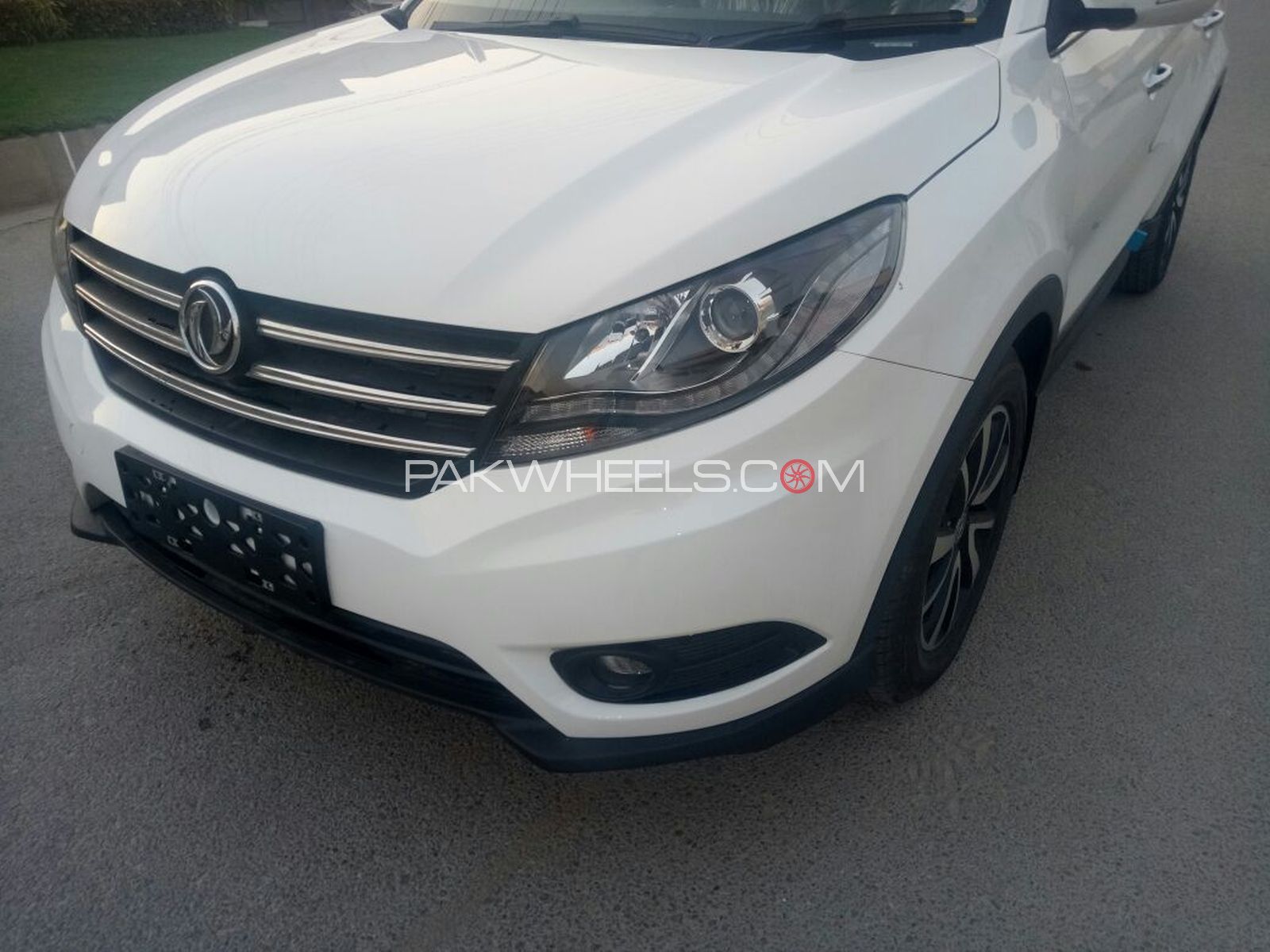 DFSK raises the price of Glory 580T SUV
DFSK has increased the price of its SUV Glory 580T and the new rate now stands at PKR 3,750,000 (ex-factory). 
Note here that the new price of the SUV will be implemented from November 15, 2019. The rate has been jacked up by PKR 100,000 from PKR 3,650,000. See the circular below: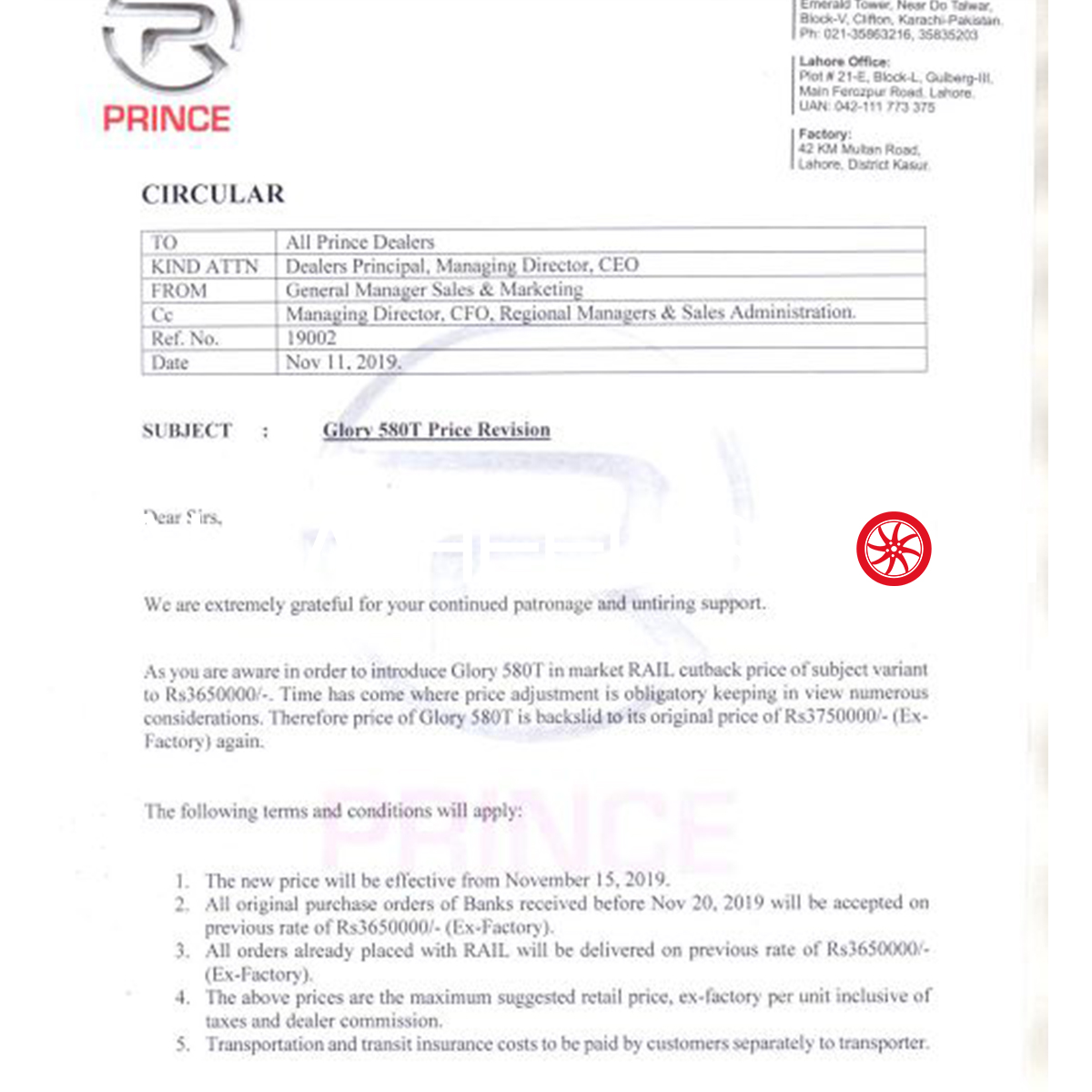 All of the orders that have been placed previously will be charged at PKR 3,650,000. Purchase orders of banks received before November 20, 2019, will be priced at PKR 3,650,000. This price does not include transportation and transit insurance costs that have to be paid by the customer above the retail price.
DFSK has also asserted that any change in price due to changes in fiscal policies, import policies, tariff structures, government levies, and the exchange rates will be borne by the customer. Moreover, these prices are provisional, and dealer commissions have remained unchanged. 
DFSK made a debut in the SUV market by launching a front-wheel-drive Glory 580T SUV. This SUV has a 1.5L engine with a CVT gearbox and has been offered in only one variant.
The Glory 580T is a capable vehicle that provides ample interior space and stylish exterior design. It comes with LED headlights and fog lamps that not only increase night visibility but also improves the aesthetics. In the interior, the Glory 580T comes with many black trim pieces. It also comes with a score of features like push-button start, 12V power outlet, power steering, power windows, power mirrors, dual-zone air conditioning, tire pressure monitoring system, immobilizer, child lock, and GPS navigation. It is a 7-seater vehicle and can be used to transport passengers and/or cargo. 
That's it from our side, drop your thoughts in the comments section below and stay tuned to PakWheels.com for more informative content like this one and other news-related articles and blogs.