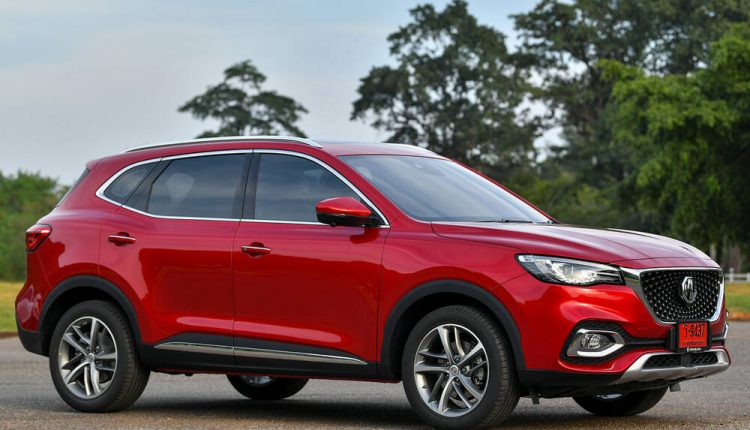 Proof That MG HS Gives You More Than Other SUVs
MG Motors made its debut in Pakistan in November of last year. The first MG player that came into the local market was MG HS. This premium SUV has won the hearts of many Pakistani buyers and helped MG make its way into the market. 
After selling thousands of imported CBU units, the company has unveiled two locally assembled MG HS variants. We don't yet know the prices of these CKD variants. Once officially launched, the CKD MG HS models will take the game to the next level. 
Until then, the company will continue selling CBU units of this luxury SUV at the price of Rs. 57.5 lacs. 
Yes, the price tag is slightly higher than other SUVs, Kia Sportage, Hyundai Tucson, Proton X70, and DFSK Glory 580 Pro. However, MG HS is a value for money car. Here are some amazing features that make this Chinese SUV the best among all SUVs in Pakistan.
1. Emergency Braking
MG HS has Active Emergency Braking (AEB) feature. The car stops automatically whenever there's another vehicle, a bicycle, or a pedestrian in front of it. This helps avoid road accidents and reduce damages.
2. Heated Side Mirrors
The next cool thing about MG HS is that it comes with heated side mirrors. With this feature, you can have a clear side view during fog or snow and see the cars behind you. 
3. Blind Spot Monitoring
The blind-spot monitoring feature of MG HS alerts the driver about the cars coming behind. When the car's system detects something, a yellow light blinks in the side view mirrors. 
4. Heated & Ventilated Seats
In MG HS, the front two passengers are never too cold or too hot. They can set the desired temperature for their seats and enjoy the drive.
5. Cool Box
The cool box in MG HS is a treat for Summers. You can store water bottles or juice boxes in this mini-refrigerator and have fun on hot summer days. 
6. Paddle Shifters
MG HS has something no other SUV in Pakistan has — paddle shifters. You can manually shift the gears and have more control over the road. This feature also improves the performance of your car. 
7. Anti-Trap Panoramic Sunroof
Most Pakistanis fancy panoramic sunroofs, and there are many SUVs available in the market that have this feature. The panoramic sunroof in MG HS has an anti-trap functionality, so the sunroof does not snub your hand if it gets trapped in there.
8. SuperSport Mode
Many SUVs have a Sport mode to rev the car engine with the best acceleration. Then there is MG HS, which has a SuperSport mode that turns the car into a beast and unleashes its real power. 
9. 360° Camera
In case you are not a parking pro, don't worry; MG HS has got your back. Its 360° camera automatically turns on while you turn or park your car.
10. Six Airbags
Last but not least, MG HS has six airbags to keep all the passengers safe during accidents. 
Are you impressed with these 10 unique features of MG HS? Which one do you like the most? Tell us in the comments.