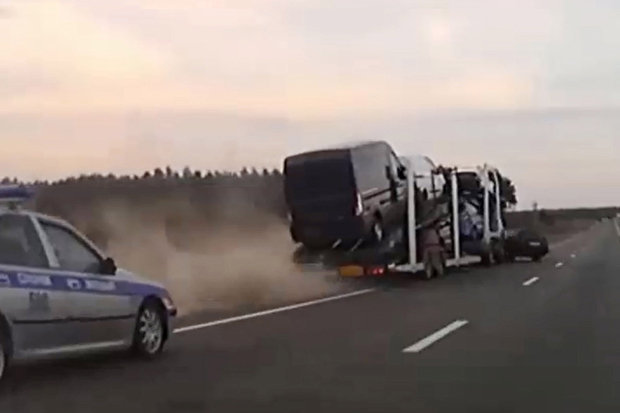 Dramatic Police Chase Involving Car Transporter
Whenever you think of a high speed police chase, the first thing which strikes the mind is either Miami Police or Los Angles Police. This dramatic police chase happened in Belarus few weeks back. The driver of transporter was celebrating his 3oth Birthday and heavily drunk before taking control of this truck of the company he works for.  The chase started after the transporter hit and run a parked car and police was called.
The chase was caught on police dash cam.  Police was helpless stopping the truck and even pelted stones to stop it. At last the chase ended after a distance of 180 kilometers and after 100 shots fired on truck, on fuel tanks and tires. The driver was 4 times over the legal limits of blood alcohol limits. The video below will move you from your seats.