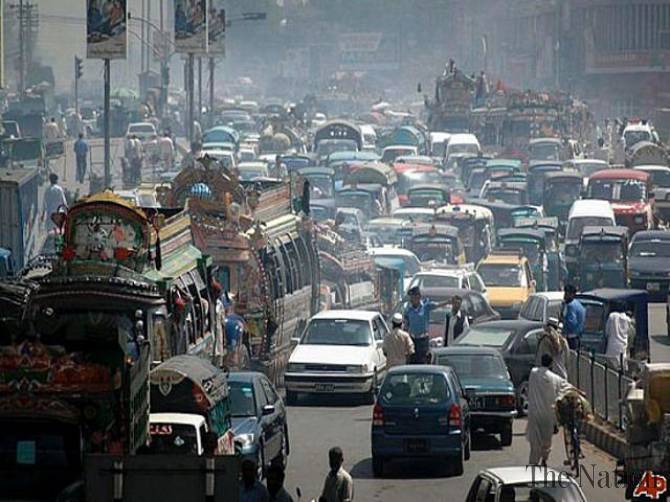 Driving Advice Of The Week: Tackling With Road Rage in Pakistan
Last week, I was out with a friend for shopping; her brother was supposed to drop us. Knowing her family in person, I knew that her brother was a humble person (that was my judgment about him earlier), but it turned out that the guy had serious ROAD RAGE issues, he cursed and abused at every vehicle owner and motorbike drivers. Seeing this, I felt so bad and uncomfortable, I suggested my friend that it would have been better, if we went on a rickshaw or taxi.
So here is my next article for you, about road rage, as road rage in Pakistan is a very serious problem. Seriously boys, many of you have that problem and you don't even realize it.
The classic kind of road temper is the one where the drivers consciously curse or harass each other, but the worst kind of road rage is where you are driving and boiling up inside, this can damage the judgment or the awareness of the driver. Every driver experienced or inexperienced is aware of the fact that driving in an aggressive mood is highly dangerous and unprofessional. PakWheels feel that every new and old driver should know this important factor of driving and they should keep a cool head behind the wheel.
Trust me, only saying these four words "Don't drive when angry" will not help. Aggressive drivers don't realize that they have a serious condition and if they don't learn to manage their anger on the road, it can land them in grave danger.
If a friend of yours has a bad habit of losing his cool while on the road, then it will be good if you talk to him about it and ask them to get into driving and disciplining sessions. Many driving schools also provide you with the facility to manage your temper while driving.
The best way to deal with road rage is knowing the cause. If a deadline or an urgent meeting is making you lose your head due to traffic volume, the best way to deal it is by informing the other party that you will be late because of traffic issues, this way you won't have that "Reaching on Time" sword dangling over your head.  Secondly, it's a good idea to listen to music while waiting in the traffic as it will keep you in a good mood and the waiting time will pass by quickly and easily.
Some of the tips for preventing aggressiveness while driving includes being polite, avoiding hand gestures, avoiding to cut people off and avoiding to shout. Giving proper signals to drivers behind you when you are changing lanes, and maintaining a safe distance with other vehicles at all the times. Even if the driver ahead of you is driving at a turtle's speed, overtaking that person's space is dangerous, ineffective and highly rude. It's basically an invitation for impolite comment and the overall effort is futile, so you're better off avoiding it.
Drivers who find themselves on the receiving end of road rage should remember this that if they get in a bad situation, then they should make less eye contact with the aggressive driver. Normally, aggressive drivers consider eye contact as a challenge for themselves. Never react aggressively with an aggressive driver, never attempt to win or teach them a lesson as they will not understand and can damage your car or in some cases even hurt you.
If you also have problems dealing with road rage the best way to overcome this feeling is just by  imagining the other driver's situation, maybe he is driving slow because there is some issue with his/her car or perhaps if he has overtaken you then there must be some emergency, which he/she needs to attend to. If you think like this for fellow divers, you will feel less angry when on the road.
Always remember, patience is virtue and being patient all the times will keep you safe and the ones around you whether in your car or on the road.
Buckle up and drive safe everyone!