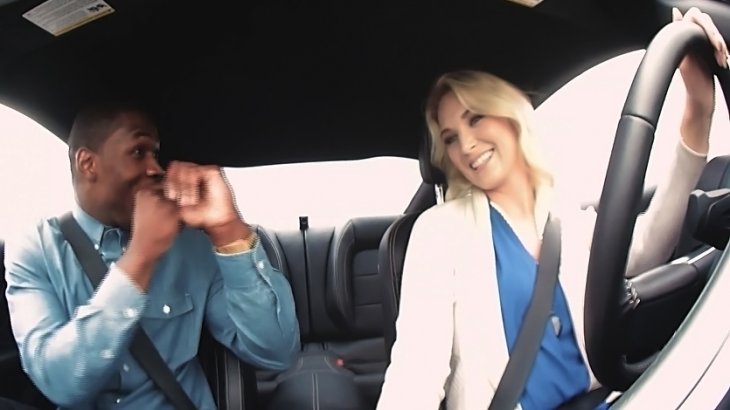 VIDEO: Ford Trolls Men With A Woman And A Mustang For The Valentine's Day
We all know it, men love women, but more than that men love Mustangs.
Ford Motor Company in America decided to give the males a tough time this Valentine's with the concept of 'Speed Dating', literally. They set up a dating point with cameras all around and the main thing, a gleaming red Mustang GT with camera's hidden in it.
In the script, they used the cliche of a dumb blonde (actually a talented professional stunt driver), who dates a couple of men and then they both leave in her Mustang, where she acts dumb again until she drives into a parking lot and scare the hell out of her date.
Watch the video below and enjoy Ford troll: