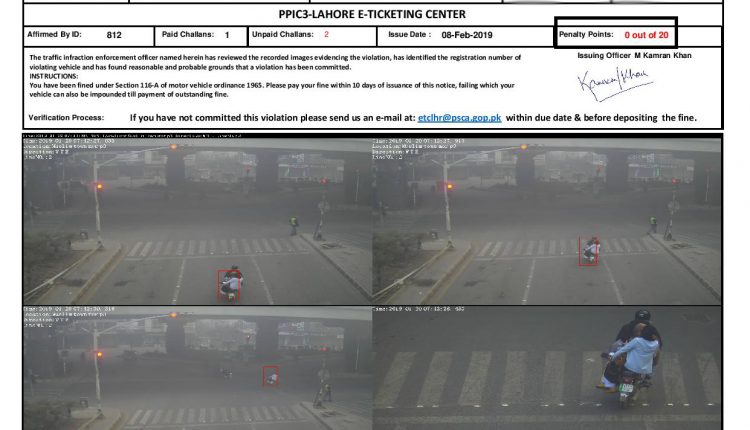 E-Challan Declared Illegal by Lahore High Court
In a rather surprising verdict, Lahore High Court (LHC) has declared E-Challan illegal. According to details, Justice Tariq Saleem Sheikh announced the reserved verdict today. In its ruling, the court stated that the E-Challans by Punjab Safe Cities Authority (PSCA) in Lahore are illegal.
The court accepted all the appeals against Safe City E-Ticketing Challan. "The authority is issuing challans through CCTV cameras without approval from the Punjab cabinet," the court said in its verdict.
There is no comment from Punjab Safe Cities Authority (PSCA) as yet. 
E-Challan System 
The government launched the E-Challan system to make the procedure smooth and advanced. Under this project, the CCTV cameras on roads capture traffic violations, including overspeeding, no seatbelt, and illegal one-way drive; PSCA then extracts the number plates of these vehicles and then sends E-Challan to the address of that vehicle owner(s). The project was launched to digitize the traffic system.
However, the citizens have complaints against the E-Challans, like sending the ticket to the wrong address or the wrong owner. And that is why the citizens approached the court. Now, the ball is in the government's court. We are pretty sure that PSCA will appeal against the verdict as it is a good initiative and reduces the hassle for traffic police and citizens alike.
Also, the authority would approve the E-Challan system from the cabinet so that there is no issue implementing it. The future is digital, and projects like PSCA are essential steps in it.
What do you think about the Lahore High Court's verdict? Do you think it is the right decision? Please share your thoughts in the comments section.