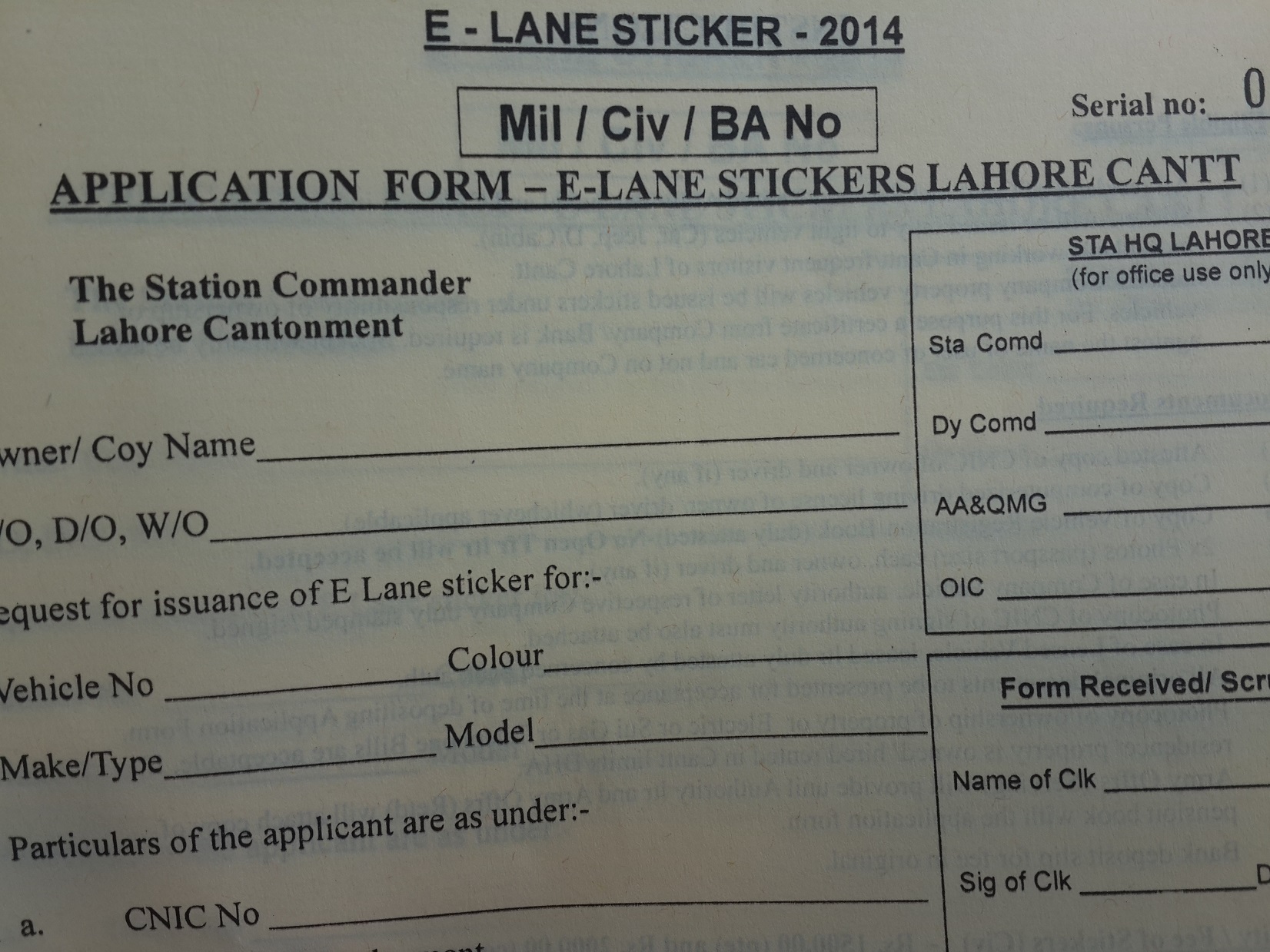 E-Lane Stickers – Why and how should you get one?!
For people who don't know, E-Lane stickers are the badges on your car which lets you cross military check posts at Cantonment/DHA locations swiftly without any hassle. There is a separate lane reserved for vehicles that have the E-Tags on them. Now let me emphasize on why you should get an E-Lane sticker (Or at least why I got them).
I frequently travel to DHA/Cantonment area for work or just hanging out with my friends, meaning I have to cross military check posts more than once per day. At these check posts, there are usually about 4-5 vehicles (or more) already in line, being scrutinized by the military soldiers and/or policeman. If there is a Rickshaw/Van in front of you, then the waiting time for you will increase as the checking person will surely check them as well. If you are a single person driving, or with 2-3 people (Men), chances are high that you will be stopped.
Most of the times, I am driving alone. And I don't look suspicious at all (I would like to think so), yet there is a 90% probability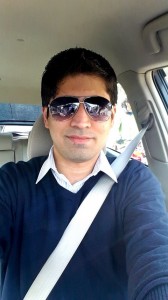 that the checking person lets every other car go and my car is stopped for reasons unknown. They ask for my ID card (of which I keep a color copy), and if it fails to satisfy them, then my Government Service card does the trick. Here is a sample photo of mine as well for you people to judge if I am capable of any terrorist activity by looks (Humor only). I do not condemn the checking, as they are just following orders and it is for the security of the people, still it wastes some of my time, and adding it day by day, it makes up for some significant time.
The Solution: Get an E-Lane sticker. You can get the form from any check post, just ask the soldier standing and he will provide you a form for 20 RS. You have to fill the form, instructions and conditions are on the backside. And for one vehicle, you can get an E-lane sticker for 1500 Rs which lasts one year.
The Benefit: You will not have to stand in line when crossing cantonment area. There is a special lane for E-Tag vehicles and they cross over uninterrupted. If you like to save some minutes every day while commuting through cantonment areas or just don't like the idea of your car being checked daily, then you should get an E-Lane Sticker.